4 Simple Budget-Friendly Ways How You Can Revive Your Home Decor
Have you noticed that each year the growing need to change something appears? The same thing happens with your home environment. You can quickly liven up your home with easy updates to your furniture, walls, or by adding pops of color in a  budget-friendly way. How? Keep reading!
Metal.
As in previous years, metal is still dominating. Various gold, pink gold, bronze, brass interior details are reflected in the house interior – furniture, lamps, door handles, mirrors, curtains, or artwork. So – give it a try! There is also no need to be frightened by different metal combinations – different metals perfectly fit both with each other and with other home furnishing items.
Pop of color.
We do tend to decorate our home interiors with safe and quiet colors – neutral white, gray or if we are a bit braver, yellow. However, color should return to your home! Fashionable dark blue, green, gold and purple color combinations are the ones that are trending right now. Don't forget that this year's colors by Pantone (which this year are two) are Rose Quartz and Serenity. Compared with the previous year colors, these two are very gentle and quiet that adorn the decorative elements perfectly and blend into the interior with bright colors and marble products.
Subtle luxury.
High-quality and stylish selection of details will keep the house stylish, which will stand the test of time as well. And they don't have to be expensive too – there are always some coupons on ChameleonJohn which you can use while shopping.
When choosing a work of art, find a place for that piece in your home before buying. You don't want to have artwork stashed in your garage since there is nowhere to hang it!
Garden.
Another important part of the home interior and decoration – plants! With these, nature comes closer to home, and regardless of the time of year, gives them life and bright colors. Plant various green plants and flowers in beautiful ceramic pots to give charm and decorate the corners of your house or windowsills.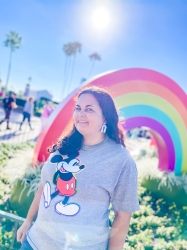 Latest posts by Krystal | Sunny Sweet Days
(see all)