Installing a New Roof: 6 Home Improvement Tips to Help You
Are you looking to upgrade your roof or replace the old one? Installing a new roof is a big decision and can be quite an investment. But with proper planning, research, and preparation, it can be manageable. At the same time, you want to be sure that your roof is installed correctly. This can help ensure longevity, performance, and cost savings. Here are six tips to keep in mind to get the most out of your roof installation.
Choose the Right Material
You don't just want a roof with good looks; it should also perform well. When choosing a material, consider your area's climate and weather conditions. Different materials have different durability and performance characteristics that could be better suited for hot or cold climates. Also, look at which products are available on the market and compare their cost-effectiveness over time.
The trick to making the right decision is researching and consulting a professional. They can help you understand different materials' costs, durability, and performance. At the same time, they can also offer advice on how to go about installation, maintenance, and repair.
Hire a Professional
It's essential to hire knowledgeable service providers with experience in roofing applications. They should be able to provide you with an estimate for the job and advise you on any additional costs that could arise during the process. This will help you plan for the job to stay within your budget.
Also, ask for references from past clients and read any reviews online. Doing this will give you an idea of their artistry and level of customer service. At the same time, it will give you an idea of whether they are the right fit for your project. According to the reliable experts at Matador Exteriors, the customer's needs should be the foundation of every project. As a client, make what you need clear, and remember to ask questions if there is something you need help understanding. However, consult with the team of experts for their opinion and advice.
Your Building Codes
Before you start installing a new roof, make sure to check that you comply with building codes in your area. This is especially important regarding roofing materials since each has its own set of regulations regarding installation. Ensure you have the proper permits and required documents for the job.
You may need to build a new structure or purchase additional materials to meet the requirements. In these cases, you should talk with your contractor and ask them for advice on handling additional costs that may arise from complying with building regulations.
Consider Ventilation
Ensuring your roof is adequately ventilated helps reduce heat buildup in your home. Proper ventilation can also help reduce energy costs as it reduces the need for air conditioning. This is especially important if you live in a hot climate and have to worry about the roof getting too warm during the summer months.
Check with your contractor to ensure they know local building laws that may affect ventilation requirements. This will help to ensure that your roof is adequately ventilated and meets all the regulations for your area.
At the same time, remember good insulation can help keep your home cool in the summer and warm in the winter, thereby reducing energy bills. Therefore, when installing a new roof, consider adding additional insulation layers. Ask your contractor about the different insulation materials available and how they are installed.
Keep Safety in Mind
Installations of roofs can be dangerous, so safety must always be kept in mind. Inspect your ladder and other tools to ensure they are working correctly. Wear appropriate clothing when installing a roof, and use safety harnesses if you need to be on the roof for long periods.
Always work with a partner, especially when working on higher roofs. They can help you steady the ladder or other tools and provide additional support in an emergency. Finally, ensure all nails, screws, and other sharp objects are properly stored and out of reach.
Prepare Your Roof Deck
This is the underlying structure that will support the shingles or tiles. To ensure that it can handle the weight of the new roof, take time to inspect it and make any necessary repairs. If the roof deck needs to be in better shape, consider replacing it before installing the new roof.
Talk to your contractor about the best materials to use for the roof deck and how they should be installed. This will help ensure that it can handle the weight of the new roof while providing a stable surface for the roofing materials.
With these tips, you can ensure that your roof is installed correctly and safely. Doing so will help ensure that your new roof will last for many years. Remember to check with a professional before starting the installation process, and always keep safety in mind when working on a roofing project.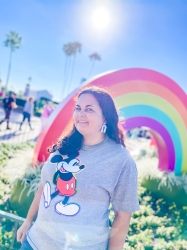 Latest posts by Krystal | Sunny Sweet Days
(see all)