How to Style Boots in Spring
Boots aren't just for Winter, there are several ways to wear boots during the rest of the year, especially in Spring. No matter what boots you have, there are ways to wear them that suit your style and the season.
If you are looking for Spring outfit inspiration, here are a few ways to wear your boots and some tips for picking the perfect pair.
Swap Out Pants for Skirts
One of the first and easiest ways to style your boots is to swap out pants for a skirt. Not only is this a super-simple change, but it is also incredibly versatile. You can wear loose skirts, tight skirts, short ones, or knee-length ones, as well as any boots, from Chelsea boots to Dr Martens.
For your top, you can opt for a regular shirt, a button-down shirt, or a cardigan/jacket of your choice. Wearing a skirt is also a great way to regulate your temperature, especially if it gets too warm during the day.
Add Pastels
Winter is all about dark and moody colours; browns, blacks, deep reds, and dark greens. However, once Spring rolls around, you want to add some colour back into your outfits and your wardrobe.
Pastels are one of the best ways to do this as they go with almost every skin tone, are still subtle enough for those who don't like bright colours, and create a great contrast against your boots, typically a shade of black, brown, or grey.
Dresses
While boots and a cocktail dress may not be the best look, boots and dresses are a combo that has been around for years. Wearing Dr Martens and Summer dresses has been a grunge staple since the late 80s and early 90s.
Shorts
Much like skirts, you can most certainly wear boots with shorts. Denim shorts are the most common choice, but you can also opt for more tailored shorts if you want a slightly more stylish and chic look.
Oversized & Baggy
Another classic look is to go for oversized and baggy tops and jerseys and combine them with a sleek skirt and a pair of boots. Mixing up different cuts and textures creates a more layered look that is actually great all year round.
How to Choose the Right Pair of Boots
Choosing the right pair of boots can be a tricky process, especially if you have never worn a pair before. Here are some tips to remember when choosing your first or next pair.
Find the Right Size
While you should always choose the right-sized shoe for yourself, it is especially important when buying boots. They are often much firmer, especially the ones made from leather or suede, and therefore have far less give.
If they are too big, there is more chance of rubbing and, therefore, blisters. Pick a boot that fits your foot snuggly while also ensuring they aren't too tight.
Prioritise Comfort
Always prioritise comfort when choosing boots. As mentioned, they have far less give compared to other shoes, which means if they aren't comfortable when you buy them, they aren't likely to become more comfortable over time.
If you are struggling to find a comfortable style of boot, try and change what they are made from instead of how they look.
Flexibility
Another factor to consider is how flexible the boot is. As mentioned, they can be quite stiff, but you don't want a pair that is so stiff you can't move your foot naturally. Boots that lace up tend to be more flexible, as well as ones that have softer soles.
While zip and slip-on boots can be flexible, it will come down to the material they are made out of, and the general design of the boot.
Material
Speaking of material, the two most common types you will come across are leather and suede. Both look and feel great and can also last several years if you look after and clean your boots regularly.
However, these materials can be very warm and constricting; therefore, it is important to remember that your boots may be way too warm to wear in the hotter months of the year.
Ankle Support
Next, ankle support is another important factor when it comes to choosing boots. Unlike slip-ons shoes or sneakers, boots have the ability to protect your ankles, especially in the instance of a trip or a fall.
Look for boots that either lace up or zip up to the ankle, as this will give your ankle the best support and protection.
Versatility
Finally, opt for a pair of boots that is versatile, both in style and colour. While you can get Chelsea Boots or Dr Martens in a wide variety of colours, there is a reason the black and brown ones are the most popular.
Boots in those colours can either be matched with or contrast against almost every other colour. This makes them perfect for most outfits, no matter the season, and perfect for most styles, no matter your tastes. Plus, they just look incredibly cool.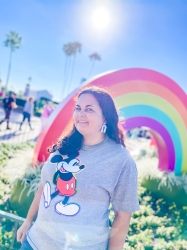 Latest posts by Krystal | Sunny Sweet Days
(see all)