How to Set Important Reminders
As parents or even just busy women, we sometimes forget to do that is most important. Planning for every situation can prove to be impossible, and we just need help! With our busy schedules, we have to spend less time worrying and get organized. Routine check-ups are reliable healthcare can no longer be the last checkmark on our to do list. Let's take back our schedules with these quick tips to set important reminders.

Create a master list of ALL essential to-dos. I'm talking about insurance information, due dates for bills that are yearly or less frequent, and make sure that you are up to date on important medications and immunizations.  Make sure these are at the top of your list and refer to this master list often. Keep it in a family binder or in a central location that you always check.
Create recurring appointments in Google Calendar. The great thing about Google Calendar is that you can set recurring appointments FAST! Create reminders for BIG goals, long-term projects, and more. Get email reminders about deadlines and check from your phone, computer, or tablet.
Use Evernote. Evernote is a super secure program where you can add important scanned documents for easy reference across all your devices. You can also add notes and lists to help you remember important dates.
Make a magnetic family calendar. A calendar is only as good as the people who use it! If you want to encourage your family to also set important reminders and create their own to-do lists, use a magnetic family calendar on your refrigerator. Your family will be more likely to take ownership of their important to-dos when everyone is sharing theirs and reminding each other what is happening.
How do you remember your important to dos?
Family Planning Tips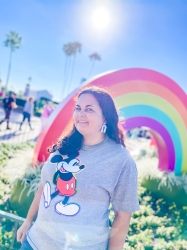 Latest posts by Krystal | Sunny Sweet Days
(see all)