How to Save Money in March
March isn't just about green clovers and green leprechauns, it can also be about saving some green! March is an excellent time to get out and shop and take advantage of the deals waiting to be found. Look below at what to buy in March, so you can see how to stretch your green dollars further and feel like you really struck gold!
First, let's talk produce. It is always smart to buy in-season produce as it will cost you less AND whatever you don't use right away can be dried, canned, or even frozen. Here is what you can look forward to buying in March:
March Seasonal Produce
Learn how to Find Fresh Produce In Your Area and use this list to shop seasonally.
1. Cabbage
2. Celery
3. Cauliflower
4. Limes
5. Strawberries
6. Lemons
7. Spinach
8. Grapes
9. Mushrooms
10. Grapefruit
11. Onions
12. Peas
13. Asparagus
Farmer's Market Favorites
[show_shopthepost_widget id="3053944″]
Hungry yet? Then let's talk about the fact that March is Frozen Food Month! Did you even know such a month existed? This means all of your favorite frozen foods will be on sale this month. The best part about frozen foods is, they are FROZEN! This means you can stock up and they will last you for months to come. Here are some of the frozen food items you can look forward to in March.
Frozen Food Month Sales
Frozen dinners

Frozen vegetables

Frozen fruit

Frozen bread

Frozen pizza

Frozen pie and cakes

Frozen ice cream and ice cream novelties




Frozen meats

Frozen fish

Frozen breakfast items
[show_shopthepost_widget id="3053950″]
We can't talk about what to buy in March without talking about St. Patrick's Day! You will see so many deals on St. Patrick's Day favorites that you can actually use year round. This includes food and beverage items as well as decor pieces. Here are some of the deals you can look forward to:
Cabbage

Soda bread

Corned beef

Irish beer and beverages

Irish themed swag, shirts, novelties

Irish desserts

Irish coffees
[show_shopthepost_widget id="3053961″]
Guess what else happens in March? BASKETBALL! If you plan on watching all of the games, chances are you will want to have plenty of snacks on hand. Retailers know this all too well and will be sure to have plenty of great deals on hand. Here are some of the snack foods you can look forward to during the month of March!
Chips

Dip

Soda

Frozen snacks

Pretzels

Popcorn
Snack and party trays
Wings
Avocados
[show_shopthepost_widget id="3053977″]
Easter may or may not fall during the month of March, depending on the calendar year. Either way, you can still head to dollar and retail stores for excellent Easter deals. Here are some of the deals you can find in March on Easter-related items.
55. Easter egg kits
56. Easter grass
57. Easter dresses and dress clothes
58. Easter baskets
59. Easter decor
60. Ham
61. Easter chocolates
[show_shopthepost_widget id="3053984″]
While you are out shopping for deals and steals, you might see other items that tempt you. You should know that there are items you might see that seem like a good deal at the moment, but the truth is they will experience price drops. Items you SHOULD NOT buy during the month of March include anything for the beach! They will go on sale soon.
As you can see there are all sorts of items to look forward to buying during the month of March! At the same time, there are lots of spring items coming your way you should hold off on for the time being. Consider this list of items to buy in March and use it to create your monthly budget. It is a great way to make sure your dollar stretches and can help you feel like you have hit a pot of gold at the end of the rainbow!
How to Save Money This Year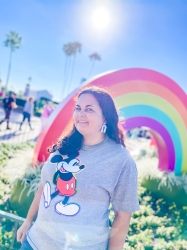 Latest posts by Krystal | Sunny Sweet Days
(see all)