How to Make Your Home Extra Relaxing
Your home provides many functions. It's a space to lay your head at night. It's a space to store your stuff and to create memories with your family. But it's also a place where you can recover the energy that's lost throughout the day. While there are plenty of advantages to living in the 21st century, it's just a fact of life that it's not as relaxing as it could be. Indeed, it's quite the opposite — it's positively stressful at times. As such, it's imperative that our homes are relaxing spaces where we can recover our energy and unwind. This, however, won't just happen. You need to create this atmosphere yourself.
Below, we take a look at a few tried and tested tips that'll put you on the right path.
Atmospheric Light: Think of every deeply relaxing building you've been in. While they might have been different shapes and sizes, there will likely have been one thing that they had in common: the lighting was on point. It's difficult to fall into a state of deep relaxation when you've got an overly bright light over your head. Opt for subtle, atmospheric side lamps instead. They'll help to create a wonderfully calm environment that invites you to sink into a resting vibe.
Clutter-Free: One of the reasons why we think that, say, the subway is so stressful is because there's just too much going on. We might have been in a calm mood, but the chaos of our surroundings when we're on the subway will undo all of that. What's happening in our surroundings influences how we feel in our mind; it's just common sense. The same can, more or less, also be applied to our homes. If we're surrounded by clutter, then our minds will be cluttered. This is essentially the idea behind the minimalist movement — simplify your home, simplify your mind. So take a look at your home, and pile up anything that you haven't used in the past six months. You can get rid of them and then make your home more spacious, calm, and clutter-free. Nice!
Tech-Free Zones: There's little doubt that technology has done a lot of good for the world, and indeed, it will have also have made your home more entertaining. But it'd be wrong to think that technology has been all positive because it hasn't. While it does have the capacity to calm us down (such as with meditation apps and the like), most people aren't using tech for that — they're scrolling, playing games, and so on, and that's not relaxing. As such, one of the best moves you can make if you're trying to create a relaxing home is to set up a tech-free space. There, there will be no laptops and tablets and so on. It'll just be a room with relaxing seating, books, board games, and anything else you enjoy — but no screens.
Feed the Senses: When it comes to relaxation, it's important that we focus on all factors that can contribute to us feeling relaxed. It's not just how comfortable the bedding is, for example — the other senses beyond touch also get a look in. One such area to focus on is smell. There are scents that just naturally put you in a relaxed, calm state of mind. Indeed, when it comes to how to choose the best home fragrances, the scent's effect on your overall mood should be a top priority. Adding scents might sound like a small thing, and it is — but its effect is powerful.
Add the Natural Touch: Humans have spent the past several centuries trying to isolate themselves away from the outdoors. Indeed, it's this mentality that has resulted in so many beautiful homes — we've become experts at domestic living. But we've also come to realize in recent years that nature is, in fact, pretty good for us. We need it in our lives. Studies have shown that nature can lower anxiety and make us feel happier, two things that we could all do with! So why not look at adding a touch of nature into your home? There are plenty of indoor plants to choose from. As well as improving your mood, they'll also brighten up the space and improve the air quality, too. It's a win-win situation!
Bedding and Living Rooms: If you want to quickly make things more relaxing in your home, then it's best to focus on the key areas, those rooms where it'll make the biggest difference. In your home, that'll be the bedroom and the living room. Make these two spaces comfortable, and you'll be on your way to having a home where you can sink into relaxation. It's easy enough to do: upgrade the linens and fabrics. The materials for your couch and your bed is one of those things where it's really worthwhile paying a little more than normal. You'll notice the difference!
In the Outdoors: It's always worth remembering that there's more to your home than what's going on indoors. You've got a yard space to play with, too! And if you get this right, then you might just find that it becomes your most favorite, most relaxing space in your home. Take the time to find extra comfortable seating, a table, and a BBQ — it'll allow you to have those deeply enjoyable, lazy summer afternoons. You can also enjoy your outdoor area in winter, too, if you add a fire pit. And if you want to take things to the next level, then consider adding an outdoor jacuzzi. It's a game changer when it comes to relaxation.
Children Chaos: If you have kids, then you probably think the idea of a relaxing home is a joke. But this is not the case! While it'll never reach spa-level comfort, you can push the relaxation in the right direction but creating a "controlled chaos" room. Rather than having kids leaving a trail of mess and destruction wherever they go, assign them one room where they can do as they please. The rest of the home will be relatively calm! 
Home Improvement Tips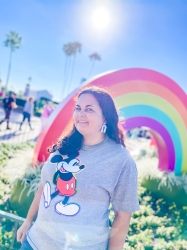 Latest posts by Krystal | Sunny Sweet Days
(see all)