How to Ensure That You Have A Good Healthcare Plan For The Future
Access to healthcare is a basic human right. Though it may sound simple, having insufficient finances can be a major hurdle to many people when they consider their healthcare needs. However, if you plan your finances well, you can manage to meet the costs of your healthcare needs. To achieve this, you need to get the right healthcare insurance plan. Read on to learn how you can ensure that you have a good healthcare plan for the future.
Type of Plan
Many people fail to afford the healthcare they need due to poor planning. You can avoid this disappointing scenario by choosing a health insurance policy that suits your needs. When you choose a plan, check if it requires you to utilize their network of doctors. If you think you may need to visit specialists in the future, check with your insurance provider if they have such a facility. Another thing that can help you secure your future healthcare is to consider the cost of the insurance plan that you choose. Apart from monthly premiums, you need to consider other costs that can affect your policy such as copays, deductibles, and out-of-network charges. These additional costs can have a significant toll on your finances. You also need to find out the plan's exclusions to understand what is not covered.
Benefits Offered by the Plan
Having a good healthcare plan gives you security and peace of mind to your family. As you are now aware, there are different types of plans, and they offer various benefits. Among the various plans available, Manulife offers comprehensive coverage to the employees and their dependents. To get a group policy that best suits your needs, you should complete a quote form. You will receive a benefits package that can help you customize your needs.
The other benefits that you should consider for a healthcare plan include emergency and hospital care. Find out if the policy provides emergency services as well as regular health screenings. Being aware of what services are included in the preventive care of the plan is truly essential. Additionally, you must also check if the policy offers prescription drug coverage. More importantly, if you have any special conditions, then you should consider a policy that provides ideal coverage.
Simplify Your Future Decisions
As you age, your health priorities are likely to change when you develop new medical conditions. Therefore, it is a good idea to constantly review your health care documents while you are still fit. If you experience any major changes or diagnoses that can affect your life, you need to take appropriate action to ensure that you make the right decisions. Patient care needs to evolve with age, so you need to make sure that you are protected.
Appointing a person who can make decisions on your behalf is a good idea when you become incapacitated. A medical decision-maker can take care of your medical needs while the enduring power of guardianship makes lifestyle decisions on your behalf. Since you will be entrusting your life to someone, make sure that you know the person well, and you can share sensitive issues with them. The individual you appoint should be able to fulfill your wishes even if they face strong opposition from the family members or doctors.
Make an Advance Directive
Another strategy that you can consider is to make an advance directive to your loved ones whenever you fail to make decisions due to old age or incapacitation. Make all your medical treatment preferences and care plans known to your family. It is vital to write your medical preferences down in advance and make sure that your family members are aware of the things that are important to you. You can also write down special instructions to the people who will look after you when you get very unwell to make meaningful decisions.
Quality healthcare is every person's aspiration in life, but with age, a lot of changes happen. As you grow old, you will experience new complications that can affect your welfare in many ways. Therefore, it is critical to take necessary steps that can help to ensure that you have a good healthcare plan for the future. You need to choose the right plan and try to understand its benefits to protect your future. There are also different things that you should consider when selecting a health insurance plan such as costs. It is also a good thing to put your finances in order when you reach an advanced age. You can seek professional advice from your attorney to help you draw your future healthcare plan.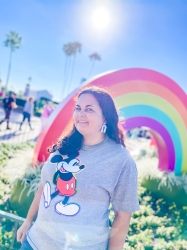 Latest posts by Krystal | Sunny Sweet Days
(see all)