How to build your rank in Fantasy Premier League
It is sometimes hard to believe that one of the world's most popular and most addictive online games today is based on 22 men kicking a circular piece of leather around a pitch. What Fantasy Premier League has managed to do is make 'the beautiful game' accessible to a much larger audience than just average football fans.
FPL is a game of tactics, strategy, anticipation, analysis, research, some footballing knowledge, and just a pinch of dumb luck. Due to the basis of the game, FPL has spawned hundreds upon thousands of fantasy fan sites to guide players through the cut-throat world that is fantasy football. Allowing these sites to guide you is now seen as one of the easiest and quickest ways to build your FPL rank and rise of your leagues.
This article will tell you just why.
Tricks of the FPL trade.
Similar to just about any strategy game ever made, FPL and its community is one which is saturated with guides, tools, survival manuals, and trick books to help you get around all the pitfalls which the world of Fantasy Football likes to throw at users every now and then.
Fantasy Premier League fan sites, such as Fantasy Football Scout or Drafthound, provide FPL managers with the 'tools' needed to improve one's Fantasy Football game.  
Player availability
One such tool these sites provide is giving a detailed overview of FPL player availability for any given gameweek (GW). When anticipating which players to buy and sell for an upcoming gameweek, it can be rather helpful to check in on which players will be either injured or suspended for that gameweek.
Rather than having to check in on every EPL club and research their injury list, these sites bring all the injury news to one place, saving you time and effort so you can focus on how you should now shuffle your squad and budget.
Strategy guides on how to use 'chips'
Something the guys over at Fantasy Premier League did to make the game even more strategic and interesting was incorporate 'chips' to the game. You are given four of these so-called 'chips' each FPL season that you must use to your full advantage.
The 'Free Hit' chip allows you to make unlimited transfers for one gameweek (GW), after which your squad will revert to the one you had before you used the Free Hit chip once that GW ends.
When using 'bench boost', you will also be awarded all FPL points for the four players on your substitute bench in that GW also.
Then there is the 'triple captain' chip. The player you select as captain normally receives double the FPL points he earns in his match(es), but once you select to use your Triple Captain chip on a player at any stage, that player will receive 3x the FPL points he earned that GW.
Finally, there is the 'wildcard' chip. A wildcard chip allows you to make unlimited free transfers throughout a GW and you won't have to pay any points 'fee' for those transfers – they will all be free transfers. Unlike the free-hit chip, the Wildcard transfers are "permanent" after that GW.
While using these chips was devised to make the game more fun and interesting, it also made FPL a lot more tactical, and that is where fan sites come in.
Fantasy football sites anticipate when the best time is to use these 'chips' and provide guides on how to use them and during which GW FPL managers should be using these chips. Ignoring these guides means you slip behind the rest of the pack.
Predicted Lineups
An extremely useful, but severely underestimated, tool is the Premier League lineups prediction fantasy sites provide. This tool decreases the chance you will have an FPL player in your starting XI that won't be taking to the field in real-life.
Let's take the site Drafthound as an example.
Drafthound analyses a range of data, including injury news, suspensions, player form and previous lineups, to make a calculation on which Premier League players will be lining up in real life that game week. Using predicted lineup tools, such as Drafthound's prediction of possible EPL lineups, means all of the players on your FPL team will score the minimum of at least 1 point, rather than having the dreaded '0' beside a player's name.
While it doesn't sound like much, it could be the difference between thousands of rankings at the end of the FPL season.
Conclusion
Sometimes it is easy to give up on your FPL team after a couple of poor game weeks. Especially when you realise you are competing against 7 million other people.
However, following the tips and tricks these fantasy fan sites provide can make the game fun again, and by that we mean you'll be seeing those green arrows beside your team's name and begin to build your FPL ranking.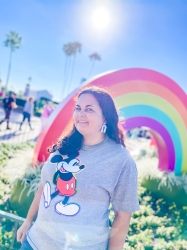 Latest posts by Krystal | Sunny Sweet Days
(see all)