Great Hacks to Transform Your Home Instantly
Many homeowners are lately turning to transforming and upgrading their homes. This trend rose from the work-at-home trend, as more people are now spending time inside. Bare walls, little cracks and scratches, and other minor issues are making people invest in renovations a bit more. If you found yourself in a similar situation, but don't know where to start, here are a few amazing hacks to transform your home in a blink of an eye.
New Doors
Getting a new front door is a great and inexpensive way to upgrade both the interior and exterior aesthetic. You can even pick a brightly colored front door to bring a pop of color to your home and create a welcoming feeling. Plus, such doors can improve the beauty of your door, and improve security and insulation.
On the other hand, if you don't have the budget for new doors, you should transform the existing ones. All you have to do is sand them a bit and apply a fresh new coat of paint in a color you adore.
Curtains and Blinds
If you don't have curtains or blinds or the old ones are shabby, it's time for new ones. Curtains or blinds can instantly transform your home on the inside. You can pick brightly colored drapes to provide coziness and a focal point or pick more neutral shades to compliment the rest of the interior. Another great upgrade is blackout blinds in the bedroom if you cannot sleep with light coming in. Basically, no matter which option you choose for curtains, drapes, or blinds, you will transform your home with ease and provide a cozy feeling.
Wall Art
White bare walls can feel quite sterile and boring. You want your home to feel welcoming and personal to you, and that's why you shouldn't neglect the walls. If you want to personalize your home, you can find a place to create customized wall art. For example, websites like Posteramo offer you an opportunity to create your own wall art and if you click here you can find amazing pieces that can nicely fit into any interior design.
Another way to personalize the space is to create gallery walls of family pictures. If you have a staircase or a long hallway, you can use those walls to hang up all of your favorite pictures and always invoke happy memories. Additionally, you can create art yourself, or visit local vintage shops to find amazing pieces that can brighten up your home.
Comfy Furniture
No home should have uncomfortable shabby furniture. Every piece you have should be comfy to you and look great. If your sofa is old, you can give it away and replace it with a bright new one that can be your new focal point in the living room. The dining table and chairs can easily be upgraded with a new coat of paint and refurbishment to get a pop of color and become comfy again. Simply look around your home and see which pieces you will like to replace and upgrade, and your home will instantly feel more welcoming.
Organize the Kitchen
No one likes a messy kitchen and it can often be hard to keep track of what is where. To organize your kitchen to perfection, you can get a label maker and glass jars and containers for all of your pasta, cereals, spices, and everything else you keep in storage. Then, simply pour everything into a designated container and print out a label. Nicely organize everything into your cabinets and drawers and your kitchen will be much more functional and it will definitely look prettier than a lot of branded boxes.
It is easy to neglect your home, but it deserves more. These several hacks will help you transform your home into a beautiful and safe space for you and your family.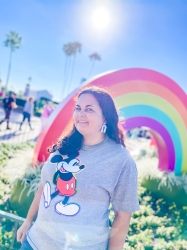 Latest posts by Krystal | Sunny Sweet Days
(see all)