The Impact of Home Exterior Remodeling on Your Home
Whether you're looking to spruce up your home for your enjoyment or want to increase its value for a future sale, home exterior remodels can be an excellent investment.
New roofing, siding, windows and doors add value to your home by increasing curb appeal, energy efficiency and durability. They also reduce maintenance needs and protect your home from the elements.
Curb Appeal
A buyer's first impression of your property is its curb appeal, which is a crucial consideration in their decision to buy or not. Even the outcome of your sale depends on it.
You may make several changes to your home's exterior if you want to sell it. These renovations, which range from siding to landscaping and more, may increase the value of your home and help you sell it for the highest possible price.
Designing a lovely home exterior doesn't have to be expensive or challenging. You can change the outside of your property into something that represents your style and leaves a positive first impression on potential buyers with a little imagination and attention to detail. Using these tips and other ideas for home exterior remodeling, you can transform your house into one that stands out in your neighborhood.
Increased Home Value
Exterior renovations add significant value to your home and are an important investment. They increase your property's curb appeal and provide a much-needed boost in value and resale potential.
Aside from increasing your home's value, there are many other reasons to remodel the exterior of your home. Some of these include increased energy efficiency, eco-friendliness and marketability.
A vibrant coat of paint is one of the most affordable methods to increase the value of your house. It's crucial to remember that not all hues lend themselves to a high resale price.
Another way to increase the value of your home is by installing new siding. This will not only make your house look more attractive, but it will also protect it from damage and improve its resale value in the future. Siding can also help reduce your home's energy costs, which is a win-win for you and your prospective buyers.
Reduced Home Maintenance
Aside from adding to your enjoyment and value, exterior renovations can also reduce the maintenance you need on your home. You can expect fewer yearly maintenance tasks by upgrading your windows, siding and roofing with modern materials and innovative products.
Similarly, replacing the old shingles on your roof with energy-efficient alternatives can reduce your home's reliance on expensive heating and cooling systems. Furthermore, new gutters can keep the rainwater out of your home, reducing the risk of costly water damage and helping your house to be more energy efficient.
Keeping your home in good condition is essential to maintaining its worth and protecting its value. Aside from a new roof, other popular exterior renovations for homes include energy-efficient windows and doors, improved insulation, and more.
Increased Safety
One of the best things about remodeling your home's exterior is that you can customize the look and feel to your tastes. Whether you are looking for a complete overhaul or just a fresh coat of paint, you will find a contractor with the know-how and expertise to turn your dream home into a reality. Make sure you have a clear vision before you begin since this will establish the tone for your project and direct you toward the finish line. Making a strategy for an assault that will kick things off is the next phase. Making a priority list in steps, starting with the simplest items and working your way up to the greatest, is the most effective method to approach this process. This is an excellent way to get your ducks in a row and avoid the inevitable headaches. Planning out your project properly will ensure your home is more pristine upon completion than when you started.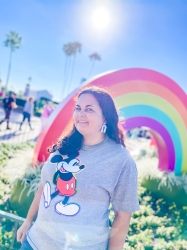 Latest posts by Krystal | Sunny Sweet Days
(see all)