Create a Healthy Care Package | After Surgery Checklist
Sometimes life throws us unexpected curveballs. That's the saying, right? We can never truly prepare for everything that comes our way, but we can be supportive through the process and help out when needed. Family and friends lean on each other to get through hard times, and a medical emergency is one example of those difficult moments. Whether we are the one needing surgery or have to help a friend or relative through the process, it is important to make sure that you have a support system to get through those tough times. Luckily, there are options that can help us. Consider creating a health care package or simply stock up on items that you may need in the future to help others. Whether you donate them to those in need or have a relative that is in recovery, these items can help them!
When you create a care package, consider the needs of who you are giving it to. We recently had a relative in the hospital, and we knew that there were little things we could do for them to make it easier.

Health Care Package Ideas
A pill organizer. Keep things organized each day with a colorful pill holder. Each color represents a day of the week, so it is easy to see which pills come next. This is VERY handy and easy to open.
A pill cutter. Sometimes pills are not easy to swallow, but if you are recovering from a medical emergency, they can be necessary. Make things EASY by trying a pill cutter. They are inexpensive too.

Other care package ideas include easy meal ideas. Freezer meals or cans of soup, vegetables, or other items that can be cooked quickly.
After Surgery Checklist
Need a place to organize all those important details? Print this out!

If you're ready to make a care package for someone in need, use these ideas for inspiration. Shop CVS and look for TENA® MEN™.
What's a must-have in your care package? 
Easy Healthy Living Tips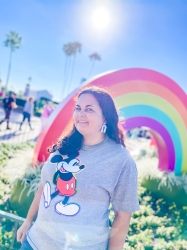 Latest posts by Krystal | Sunny Sweet Days
(see all)