Free Spring Break Activities
Are you amazed at how quickly the school year has flown by? Spring break will be here before
you know it. If you're not planning on vacationing somewhere during that time, your children are
going to have a lot of extra time on their hands. So what exactly does that mean for mom and
dad?
Probably listening to an agonizing week's worth of "I'm bored," or "there's nothing to do." Oh, no!
Fortunately, we've already solved this problem for you. Check out these 16 free spring break
activities that will keep them busy and make it a spring break that they'll always remember.
Backyard Campfire
On one cool evening during their break, roast some hotdogs and marshmallows over an open
fire together. And if you want to take this experience up a notch, consider setting up a tent in
your backyard to provide them with more of a camping experience. These are the types of
memories your kids will never forget.
Bike Riding
Tired of seeing your kids lay around while on their electronics on a sunny day? Kick them out of
the house for a bit and encourage them to go for a bike ride. Maybe you could use the exercise
yourself? Now's as good of a time as any to get into shape while spending time with them.
Disc Golfing
Some people out there will argue with you that disc golf is not a sport. But no matter who wins
the debate, it's a great activity to get exercise while working on your technique.
Fly a Kite
Go out and fly a kite the next breezy day you get this spring. No matter how old your kids are,
every age will be mesmerized by the sight. Just make sure that you steer clear of telephone
poles.
Geocaching
Have you ever gone geocaching as a family before? If you've never even heard of it, it's a lot
like a treasure hunt where you use a GPS to find where X marks the spot. Sometimes you can
find interesting little trinkets and gadgets that you can swap out with a small item that you don't
mind parting with. Don't have a GPS? Not to worry! You'll have one as soon as you download
the app.
Go on a Hike
Most kids these days will complain if they know they're about to head out into the woods for a
hike, so it's up to you how you can make it more exciting for them. A few ideas include bringing
one or two of their friends along or packing plenty of tasty snacks to enjoy along the way.
Making a game out of it is another way to keep them moving forward.
Make Tasty Bird Feeders
Your kiddos will have fun while making little feeders that your neighborhood birds can enjoy.
Simply take a handful of pine cones and apply some peanut butter to them. Sprinkle birdseed
over the pinecones. Then make a loop while using string so that you can hang them somewhere
nearby. That way your kids can see how many birds they helped feed.
Obstacle Course
Are your kids complaining that they're bored after just the first day of spring break? Help them
create a challenging obstacle course in your backyard that they can race one another on or see
if they can beat their own time trial with you in charge of the stopwatch.
Outdoor Movie Night
Instead of watching a movie from your living room, make the experience extra special by
viewing it on the big screen in your backyard. But don't forget the popcorn!
Pokemon Go
Do you remember a few years back when grown adults were walking all over town with their
faces glued to their phones? They were probably playing the free app called Pokemon Go. Not
only is it a fun way for your kids to interact and search for their favorite characters, but it also
helps to get them outside and put in some steps for the day.
Scavenger Hunt
A scavenger hunt is a great way for you and the kids to help pass up the time. You can have
them search for objects in your yard, or if they're a little older it could be things that can be
found around your neighborhood. This is also a good way to keep your children engaged while
you're out on a hike.
Sidewalk Chalk
A spring break would not be complete without time spent out in the driveway with some
sidewalk chalk. They can create a masterpiece or draw some of their favorite cartoon characters
and also a challenging game of hopscotch.
Stargazing
Let your children stay up a little later one night to spend some time with you while looking up at
the stars. This is even more fun for them if you happen to have a telescope to gaze into the
night sky. To make it even more special, surprise them with a cup of hot chocolate.
State Parks
In some states across the country, a trip to a state park won't cost your family a dime. But if
you're not lucky enough to live in any one of these places, there are still plenty of parks that
your family can visit for free so that your kids can run around and get dirty.
Stop in at the Library
A visit to the library is not only educational, but it's also free! Have them pick out a few books,
and maybe even a couple of movies to keep them entertained during the break.
Visit the Pet Store
It's always nice to stop in and see the adorable pets at your local pet store every once in a
while, but I will warn you. Your children may beg you for a puppy or kitten while looking up at
you with their adorable puppy dog eyes. So, if you're not prepared for this ahead of time, this
activity could end up costing you a small fortune.

You don't have to always head out on a vacation to have a good time during your child's school
break. These are 16 free activities that will help keep your children preoccupied and keep you from
scrambling to figure out how to keep them busy.
Looking for more activities for your child's Spring Break? Check out these suggestions!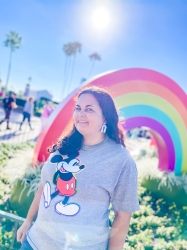 Latest posts by Krystal | Sunny Sweet Days
(see all)