7 Reasons Why Florida Is The Best State For New Businesses In 2023
Are you wondering where to plant the seeds for your exciting new venture? Well, let me fill you in on a little secret – Florida is the perfect spot. You heard right! The Sunshine State has everything it takes to create the ultimate environment for new businesses to shine and thrive.
Picture this: low taxes (who doesn't love that?), amazing support networks, a thriving tech scene, and even fantastic global market access – we're talking about everything you need to kickstart your business and achieve success.
So let's talk about these reasons and see why starting a business in Florida might just be the best decision you ever make.
1. Business-Friendly Environment
Do you know what makes Florida such a fantastic place to start a new business? It's an amazing business-friendly environment! Low taxes and practical regulations create an ideal atmosphere for startups to take off with ease.
This welcoming atmosphere allows entrepreneurs to invest more resources in various aspects of their ventures, such as product development, marketing, and team expansion.
In turn, these benefits help businesses flourish without being bogged down by excessive financial burdens or red tape. Launching your startup in a supportive place like Florida genuinely inspires you to chase your dreams with gusto!
2. Simple Business Entity Formation Process
There's something great about Florida that often goes unmentioned – the simplicity of forming a business entity! In Florida, they've made it super easy to form business entities such as LLCs, and it usually costs less than in many other states.
Aspiring entrepreneurs on a budget, rejoice! With this process being so straightforward and quick, you get more time to concentrate on what matters most – growing your venture. Plus, Florida keeps annual reporting requirements to a minimum.
So if you're looking for a business nirvana that enables legal protection without the usual hassle, form an LLC in Florida and get ready to run your business successfully.
3. Diverse Workforce
Florida has an incredibly diverse workforce. People from all sorts of backgrounds live here, giving you a treasure trove of talents to pick from when staffing your venture.
Picture this – finding employees with the perfect skills and unique ideas that can propel your business to new heights.
By assembling a team from Florida's rich blend of expertise, you're able to grow and innovate in ways that'll outshine the competition. And honestly, nothing quite beats having such talent working for you.
4. Strong Support Network
You will find a remarkable support network for entrepreneurs in Florida. There are countless resources available, including coworking spaces, incubators, and organizations willing to help with the important things to take care of before starting a business.
Picture yourself surrounded by like-minded people who share your entrepreneurial passion and can offer not just guidance but also inspiration. This supportive environment can be the difference between barely surviving and absolutely thriving.
So, if you're keen on benefitting from such a tight-knit community that has your back in this exhilarating startup journey, Florida is certainly the place to be!
5. Emerging Tech Hubs in Cities
You know what else makes Florida a fantastic choice for your new business? Its growing tech scene! Cities like Gainesville, Tampa, and Orlando are turning into hotspots for cutting-edge technology.
Launching your company in one of these emerging tech hubs means you're in the heart of innovation. Imagine all the creative energy around you and the exciting networking chances with fellow tech lovers!
It's like being part of an exclusive club for inspiration and success. So why wait? Take your tech venture to Florida and join this thriving community on your journey towards greatness!
6. Entrepreneurial Culture
Florida offers an amazing entrepreneurial culture. This exciting atmosphere will surround you with like-minded business owners who are constantly pushing boundaries and innovating. Think about the friendships, collaborations, and invaluable networking opportunities stemming from this community.
Being immersed in such a forward-thinking environment can inspire you and even help evolve your own ideas. After all, good vibes are contagious! So if you're craving the chance to ride the waves of innovation alongside fellow entrepreneurs, look no further than Florida.
7. Gateway to Latin America Markets
Florida's strategic location is another reason why it's perfect for your new business! Its prime spot makes it a fantastic gateway to Latin American markets, opening doors for international trade opportunities.
Think of the possibilities – your venture could tap into a whole new audience, and who knows, maybe even form partnerships across borders! With so many potential connections just waiting to be made, your growth prospects can truly skyrocket.
If you dream of taking your business to greater heights within the global market scene, Florida is where you want to be.
So, what are you waiting for? It's time to make those entrepreneurial dreams a reality and give your new business the best possible foundation in Florida! Jump into this exciting journey and enjoy all the incredible perks that this vibrant and supportive state has to offer you and your venture!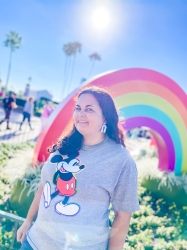 Latest posts by Krystal | Sunny Sweet Days
(see all)