Plan With Me: Erin Condren Life Planner Hourly Layout
There are some people who swear by a digital calendar, and there are others who need a paper and pen to really track their organizational progress. I'm a bit of a combination of the two. I enjoy using Evernote to keep track of PDFs I should read, important documents, and emails that I saved. I use my iPhone for reminders and my Amazon Echo is GREAT for adding things I need to buy or do when I'm walking around the house (it syncs it to my phone!). However, a paper planner is the only way that I can truly visualize my work schedule and what my blog and business goals are. I also have to write everything down so I can figure out how they work together!

I have to block out time to work, blog, and do errands. This is why I decided on the Erin Condren Life Planner with the hourly layout. Having the hourly layout gives me flexibility to track my meetings, but I can also use the early and later hours to write other to-dos. While the Erin Condren Life Planners are coil-bound, I actually decided to UNCOIL it and put it in an A5 binder. For some reason, I find the A5 binders to be sturdier, have more pockets, and I can stuff more goodies inside! 😉
Erin Condren Hourly Planner
I decided on the Robin's Egg Carpe Diem A5. I removed the inserts that it came with, and I started uncoiling my Life Planner. I used washi tape to cover the holes from my planner pages, and I used a hole punch sized for A5 to add new holes. It didn't take TOO long, and I really liked the end result. I will say that I only put three months into my Carpe Diem, so I don't think it will fit the entire year if that is what you are looking for.

Want to see how I plan for my week?
+ Erin Condren Hourly Planner: *affiliate link:
https://www.erincondren.com/referral/…
+ Carpe Diem Planner: http://www.scrapbook.com/store/cat-br…
+ Sticker Shops From My Weekly Layout:
Jubilo checklist boxes: https://www.etsy.com/shop/PlannerStic…
Sticky Bee Designs: https://www.etsy.com/shop/StickyBeeDe…
Creating & Co.: https://www.etsy.com/shop/creatingandco
Lillie Henry: https://www.etsy.com/shop/LillieHenry
Heart checklists: https://www.etsy.com/shop/OhSoPrettyP…
Planner Kate: https://www.etsy.com/shop/PlannerKate1
Errands sticker: https://www.etsy.com/shop/LilysLittle…
+ Sticker Shops Mentioned From My Sticker Binder:
My Newest Addiction: https://www.etsy.com/shop/MyNewestAdd…
Mama's Got It Together: https://www.etsy.com/shop/MamasGotItT…
+ Hole Punch:


How do you plan your everyday life? Are you a paper planner junkie?
[amazon-related-products keywords="2017 planners"]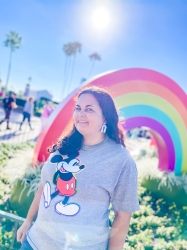 Latest posts by Krystal | Sunny Sweet Days
(see all)