Energy-Saving Tips: How You Can Cut Your Electric Bill in Half
Home power bills can be as stubborn as gum in the foot, especially if you're trying to keep your budget in check. To make it worse, most of these bills come from equipment, systems, and appliances you can barely do without and still enjoy a comfortable home. Unbeknownst to many, however, there are several ways to save energy in your home so you can lower your monthly electricity bill.
Let's count these energy-saving tips together to see how you can cut your electric bill in half.
1. Get a Flexible Air Conditioner
Without a reliable cooling system, the warmer months of summer can be quite torturous when you want or have to stay indoors. But if you are alone at home and spending time in just one room, turning on the central AC unit could mean massive amounts of energy wasted on cooling. Thankfully, mini split AC systems are available to solve this problem. They are smaller and allow zoning, which gives you the flexibility to cool just the rooms being used. Since they don't require ductwork, installation is also fairly easy and cheaper.
Most of these ductless air conditioning systems come with several indoor and air-handling units served by a single outdoor unit. They are also available in different cooling capacities or sizes, meaning that you can get one suitable for your cooling needs. For the HVAC system you already have in place, don't forget to keep it well maintained and have it repaired ASAP if it develops issues.
2. Minimize Heater Usage at Night
We love toasting ourselves using a heater in those chilling winter seasons. However, using a heater to keep your precious family warm throughout the night can be quite destructive to your wallet as it spikes up your electricity bills alarmingly. But this doesn't always have to be the case. There are a few ways to keep warm in bed without cranking your heater up. For instance, you could consider keeping warm with a pair of warm bedclothes and some extra cozy throw blankets. They will keep you cuddled and warm throughout the cold season.
Instead of keeping the furnace on all night, you could use it shortly, but switch it off before you hit the sheets. Warm foods and beverages before bed can also help, but make sure they don't contain caffeine or anything that might disrupt your sleep.
3. Dry Your Clothes on The Line
Instead of drying your clothes in the dryer, why not line-dry your laundry and slice off that elec bill? It might look outdated, but who cares as long as you save some dough. Dyers dry your laundry quickly, but it's another energy sucker. It saps your units like no one's business. For instance, a dryer can consume watts of up to 5000 per load. How then do you expect your bills not to skyrocket? Just line dry your laundry. A dryer is not a basic need anyway.
4. Keep Your Refrigerator Door Tightly Closed
Many folks fall into this category. You might see someone keeping their freezer or fridge door open for minutes. This releases the cool air from the fridge, which translates to massive power bills. Keeping the fridge doors open for long, forces it to use more energy to restore the cool air inside to the required degree. Avoid keeping your fridge or freezer open for long. Always switch it off while cleaning.
5. Keep Electric Gadgets Unplugged
Electricity is expensive. Leaving your phone charger or computer plugged onto the socket after switching it off can still suck energy from the socket. Really? Yes, please. To cut your electricity bill, ensure you switch off your appliances while not in use. Unplug your router, TV, toaster, and any other gadget from the socket. Many folks do not know that, they are ceaselessly working and sucking energy even when the socket is off. Doing this will significantly reduce your electricity bills.
6. Install an Attic Ceiling Fan
A home is a place where we retire after the hustles and the bustles of a long day. It's therefore vital to have your condo cool, to soothe you and help you relax. Installing an attic ceiling fan will cool the upper roof of your home, especially in the summer season when temperatures hit the melting point. This will lessen hot air from building in your home and allow it to cool quickly with the ceiling fan.  
If you're not watchful enough, electricity bills can spiral to unbelievable rates. They can eat into your wallet like termites devour wood. Fortunately, slashing your electric bill becomes easier with the above few tips in mind. You can even cut them in half, and this can bring such a huge relief to your wallet especially if you're a heavy user of electricity.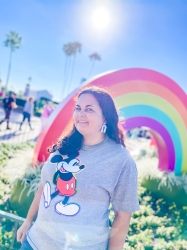 Latest posts by Krystal | Sunny Sweet Days
(see all)