How To Make Sure Your Employees Are Safe And Comfortable At Work
In the modern workplace, you won't find a single employee who isn't concerned about their safety. That's because it's important to be aware of not just potential dangers in your office space but also how well the furniture and equipment are designed for comfort. The last thing any worker wants is to feel uncomfortable or unsafe at work. You'll have a much easier time retaining top talent if they're happy with their environment. And as this article will show you, there are many ways that employers can provide a safe and comfortable work environment for employees!
1. Be aware of fire safety
It's natural to think about safety in terms of how employees will be safe while walking to and from their cars, but it's also important to consider fire safety. Most companies hold evacuation drills and compliance training exercises so that employees know exactly what they need to do in every situation. But beyond this standard precaution, you should look into making other changes such as installing fire extinguishers or ensuring that your employees understand how to operate the fire alarm and other emergency equipment.
2. Make sure that your office space is well-lit
There can't be enough emphasis put on this point. No one wants to work in the dark, which is why you need to make lighting a priority when designing or changing office spaces, so employees never have to feel like they're in an uninviting workspace. They should always be able to see their surroundings clearly, not just when they are in their cubicles but also in the common areas. Additionally, your office design should ensure that there aren't any dark spaces-no one wants to find themselves in a shadowy corner where no one can see them!
3. Make sure your heating and air conditioning systems work well
No one wants to be stuck in an office where it's too hot or where there isn't enough ventilation. It can lead to employees feeling ill, exhausted, or lethargic-none of which are feelings you want your company to evoke. If the AC unit goes down mid-summer, you can bet that some if not all of your employees will be looking for work elsewhere. The same is true of keeping your heating system up to date. There's nothing more invigorating than working in a space that is the perfect temperature, so it's important that you keep this factor in mind during any office redesign process.
4. Make sure your office furniture is ergonomic
It's also important for you to take a look at the type of furniture you'll be deploying in the workplace because it should reflect what your employees need to do their jobs well, not just now but in the long term. That's why you need to be sure that your furniture is ergonomic, designed not just with comfort in mind but also to prevent injuries or fatigue that can interfere with productivity. You should look into getting adjustable height desks and chairs, which promote the ability of employees to work at their most comfortable heights.
5. Make sure your equipment is well-maintained
Another often-neglected factor when it comes to workplace safety concerns the equipment in your office space. But if this equipment isn't well taken care of, not only can it make employees feel unsafe, but they may also risk injury when using it. That's why you need to look into regular maintenance or at least get a heads up from employees when something needs to be fixed. This way, you can make sure that there are no equipment malfunctions during working hours, but you'll also ensure that your workers aren't risking their safety with faulty equipment.
6. Ensure there's proper signage for all exits
It's important to prioritize your office design by ensuring that employees know where each of the building exits is located, and you can do this through the use of proper signage. This is especially important when you're redoing your office space and can change the location or number of exits. You need to take into account everyone's visibility, so it's best for you to consult with an expert in signage who can help you choose what type of sign will suit your purposes best.
When it comes to office space, safety is one of the most important factors. That's why you need to be proactive in ensuring that your office space, equipment, and furniture are designed with employee safety in mind, no matter how big or small your company is. One of the best ways to do this? By looking into ergonomic furniture for employees who work at their desks all day long without taking a break-reducing back pain and fatigue risks while boosting productivity.
You should also look into getting fire extinguishers installed for emergency situations as well as making sure there are proper signs leading out of each building exit so that employees know where they're going if something goes wrong on the job. It may seem like overkill but when it comes to workplace safety, there's no such thing as being too careful.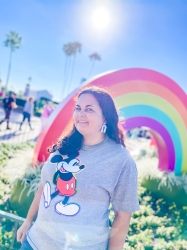 Latest posts by Krystal | Sunny Sweet Days
(see all)