5 Key Rules to Choose the Perfect Earrings for Your Face (2022)
There are five ways to choose the perfect earrings for your face shape, as well as other considerations.
Earrings are a superb way to freshen up your face and make you look sophisticated and stunning even after you reach the age of 40. Be careful not to commit the faux pas of donning earrings just because they are "in trend," but that doesn't mean they will look good on you. 
When looking for the perfect pair, there are a lot of factors to take into consideration. Here are five helpful hints that will guide you to success.
Ensure That Your Earrings Complement the Shape of Your Face.
We all buy earrings online or offline. However, did you ever consider buying them? Depending on the form of your face, piercings might give the appearance that your face is wider, longer, thinner, or fuller.
Face With an Inverted Triangle Shape
You have an inverted triangle face shape if the broadest area of your face is your forehead and it gradually narrows down to a sharp chin in the lower third of your face. This shape is quite comparable to a heart-shaped face, with the primary distinctions being that the heart shape is more condensed and that a widow's peak is typically present.
If you have a face that is shaped like an inverted triangle, you should choose earrings that draw attention away from your broad forehead and give the impression that your jawline is wider than it actually is. Earrings in the shape of chandeliers or teardrops work really nicely.
You can accessorize with almost any shape, but triangle-shaped or simple stud earrings are the best way to show off your beautiful cheekbones.
You have a round face if your cheekbones are the widest part of your face and it doesn't narrow much as it gets closer to your chin.
Your face will appear more slender and longer if you wear earrings that drop or dangle down. Avoid wearing huge circular earrings, hoops, or button studs because they will just draw attention to the roundness of your face. Also, you should avoid wearing drop earrings that have a spherical disc that dangles below them. Your face will appear even rounder as a result of the roundness.
A Face in the Form of a Heart
If your forehead is broader than your cheeks and the lower part of your face narrows like a heart, then you have a heart-shaped face. If your cheeks are larger than your forehead, then you do not have a heart-shaped face.
In this scenario, the steep angle of your chin requires you to wear earrings in the shape of a chandelier or teardrops. Earrings that are fuller at the bottom than they are at the top serve to fill in the lower part of your face, which results in a face that is more balanced overall.
The face that is long and narrow
If you have a face that is long and narrow, you should choose earrings that draw attention to the width of your face. earrings with a medium to large diameter, including studs, clustered earrings, short dangles, and hoops. Your face will appear to be wider and fuller if you wear earrings of any shape that are round.
Women who have large foreheads and jawlines that are around the same width need to work on softening the sharp corners of their faces.
To accomplish this, use earrings with rounded corners and lengths ranging from medium to long. The oval shape helps to soften the overall appearance, and circular and hoop earrings also work quite nicely. Don't wear square stud earrings or earrings with a square shape, because doing so will make your face look even more square.
Try to Match Your Earring Structure to Your Bone Structure.
Small and delicately framed: Select earrings that are slender, fine, flat, and delicate in appearance. Imagine someone with a delicate skeletal structure like Sharon Stone wearing hoops made of thick hardwood. They would be too dominant for her delicate beauty.
Choose earrings that are the right weight and size for your mid-bone structure.
You have a substantial bone structure, so you can pull off wearing earrings that are medium to large, heavy, and chunky. Other considerations to keep in mind when shopping for earrings:
You may pull off wearing earrings that are medium to large in size and are weighty and chunky in appearance. Other considerations to keep in mind when shopping for earrings
Accessorize Your Ears with Jewelry That Complements Your Lifestyle.
Where do you plan to wear those earrings the most?
The Job or the Office: When it comes to earrings, the more traditional the office, the more traditional the earrings. If you want to convey the most authority, use timeless styles in gold. When dressing in an executive manner, you should not wear earrings with dangling hoops. If you work in an industry that is more traditional or conservative, like banking or law, you shouldn't wear big earrings.
After a hard day's work, it's time to let your hair down and show off your personality! You are free to forget about the straightforward studs and have some fun instead. So go to your nearest necklace shop or jewelry shop to grab your perfect earrings, tanzanite earrings studs are my personal favorite.
Choose a pair of earrings that reflect your personality and how you like to dress.
How would you describe the nature of your personality? Are you a tanzanite jewelry person or a diamond jewelry person?
Do you have a penchant for romance and do you like to dress in lovely, feminine clothes? Choose earrings that have details that are rounded or curved.
Earrings with straight edges, as well as square, rectangular, and triangular designs, are good choices for people who like a dramatic or city chic look. If you identify as a
If you are the artistic or creative type, dangling accessories look great on you, and you can pull off wearing bright colors.
Small hoops, button earrings made of gold and silver, and diamond studs are all examples of classic types of earrings. These are styles that will never go out of style.
Natural types should choose to dress in understated, unadorned garments so that they are barely noticeable. Absolutely nothing flashy or intricate.
Make Sure Your Earrings Go With Your Skin Tone.
If you have warm undertones in your complexion, such as yellow or peach, this indicates that you are spring or autumn and that the finest metals for you to wear are gold and copper.
According to whether or not your skin has pink or blue undertones, you are either a summer or a winter person. You will look absolutely fantastic when you wear silver and pewter.
Endnote
In conclusion, jewelry plays a significant role in the lives of a lot of different people. A person's unique personality can be conveyed through its use, and it also makes an excellent present. Because there is such a wide variety of jewelry to choose from, it is safe to say that everyone will be able to find something that they like. When shopping for jewelry, it is important to pay attention to both the quality and the craftsmanship of the pieces. Earrings are an excellent accessory that can be used to offer a unique look to any ensemble.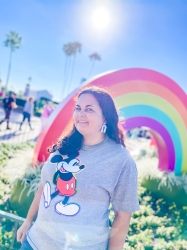 Latest posts by Krystal | Sunny Sweet Days
(see all)