DIY Casino-Inspired Cocktails: Mixology Tips for Gamblers at Home
Casinos and cocktails go hand in hand, and no at-home casino soiree is complete without a few great drinks to make you feel like you are in the Bellagio.
Whether you are looking to spice up your online casino nights or want to be the host with the most at your next casino-themed party, these five cocktails can help. They are classics with well-known ingredients and are easy to make.
You don't need to be an expert mixologist to make these drinks- but there are a few things to prepare before you start.
A good cocktail shaker
A cocktail stirrer
A strainer
Ice cubes (chunky or crushed)
Glasses (you don't have to use the classic shapes, but it feels more like the real thing when you do).
If you are looking for some simple drinks to add class to your at-home casino, these are for you regardless of your experience mixing cocktails.
Five Perfect Cocktails for an At-Home Casino Night
Let's look at the individual recipes. Get your chips counted, cards shuffled, and cocktails at the ready!
1: Vesper Martini (the James Bond Cocktail)
It is impossible to talk about iconic casino cocktails and not talk about the Vesper Martini. Even if you have never stepped inside a gambling institution, the words "Shaken, not stirred" probably ring a bell.
Since the famous line was uttered by the one and only James Bond in the first novel in the series, the suave spy's recipe has been synonymous with chic, elegant, and effortlessly cool.
Named and detailed in the book, the Vesper Martini is not all that different from a classic martini, but the preparation makes it different. Martinis are usually stirred, but not this one! Here is the recipe and method (as requested by Mr. Bond himself).
3 shots of dry gin
1 shot of vodka
1/2 shot of vermouth
Ice cubes
Twist of lemon peel to garnish
Pour all the alcoholic ingredients into a cocktail shaker.
Add ice cubes and shake well for around 15 seconds.
Strain the mixture into a glass.
Finish with lemon peel.
If you prefer a stronger taste of lemon, you can squeeze a little into the glass before adding the garnish. Also, this is a pretty big glass of martini, but you can reduce the measures to suit yourself.
2: Black Jack
Who doesn't love a bit of Black Jack? The cocktail named for the classic casino game is a heavier drink for a classy group. The strong flavors blend well for a luxurious drink, but too many might be a little much!
We recommend making a round of Black Jacks to serve to guests as a special treat. They are also pretty easy to make- with just a little more preparation if you want them at their best.
Here are the instructions for making one Black Jack cocktail.
2 shots of cognac (brandy also works fine)
¾ shot of Kirsch
¾ shot of cold coffee
½ shot of simple syrup
Ice cubes
Prepare a small jug of coffee and let it go completely cold.
Buy or make some simple syrup. If you make it, just dissolve brown sugar in hot water until you have the right consistency.
Add all ingredients into a cocktail shaker with plenty of ice.
Shake well, strain, and pour.
You don't need any garnish, but if you want to, you can skewer three cherries (normal or brandied) on a toothpick and lie on top.
3: The Lucky Charm
Although this cocktail is more commonly associated with St. Patrick's Day than casinos, there is always room for some luck when gambling. The Lucky Charm is a super tasty made-in-minutes cocktail that is always a hit at parties. It is a great drink for at-home gamblers to enjoy.
Here is the recipe!
2 shots of bourbon whiskey
1 shot of limoncello
2 shots of fresh lemon sour (or more if you prefer a weaker drink)
6-8 torn mint leaves
Ice cubes
Lemon wheel for garnish
Sugar (for the rim of the glass)
Rub lemon on the top of a glass and dip in sugar.
Combine the bourbon, limoncello, lemon sour, and mint leaves in a shaker filled with ice.
Shake well and strain into the glass you prepared earlier.
Add the lemon wheel to garnish the drink.
This is another cocktail that works well in a fishbowl or pitcher if you are hosting a gambling night with friends.
4: Monte Carlo Imperial
Monte Carlo is home to one of the most iconic casinos in the world, and the cocktail named for the city is inspired by its opulence and class. The flavor is a little love-it or hate-it, but a list of casino-themed cocktails to make at home would not be complete without the minty, bubbly, martini-esque Monte Carlo Imperial.
1.5 shots of dry gin
½ shot of white crème de menthe
½ shot of fresh lemon juice
Champagne or prosecco to top up the glass
Ice cubes
Mint leaves for garnish
Add ice, gin, crème de menthe, and freshly squeezed lemon juice to a cocktail shaker.
Shake well and strain into a martini glass.
Top up the glass as much as desired with champagne or prosecco.
Garnish with a mint leaf.
5: The Poker Face
One of the most popular casino cocktails worldwide is the Poker Face- a refreshingly light and zingy mix that is easy to make and even easier to drink. You can find it in just about every casino around the world, so it makes sense to have it at the temporary one in your home!
Below is the recipe for one tall glass of Poker Face, but it is also a great cocktail to make in a pitcher to keep party guests happy.
2 shots of tequila
3 shots of pineapple juice
1 shot of triple sec (Cointreau)
A dash of lemon juice
Ice cubes
Fruit or cocktail umbrellas to garnish
Put a few large ice cubes in a glass.
Add the pineapple juice and alcoholic ingredients.
Stir well to mix.
Garnish the glass with your choice of fruit wedges or umbrellas.
We love this for casino-themed parties because of how quick and simple it is to make. Make sure you have plenty extra because this is a hit for a reason!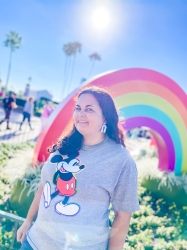 Latest posts by Krystal | Sunny Sweet Days
(see all)