Different Ways People Make BBQ: How to Find the Right One For You
There is nothing more enjoyable than a summer cookout where you can prepare delicious food on your grill. Whether you prefer your meals with a slightly infused smokey flavor or a more intense one, it will determine what type of grill you need to use. If you are still searching for the perfect way to make BBQ, there are also several other factors you will need to consider before opting for one. This article contains a little more information about various grilling methods so you can choose your favorite.
Grilling on a Charcoal Grill
Even though they take more time to heat up, these grills are capable of reaching higher temperatures. In fact, the only way you can get those authentic sear marks on your steaks is by using a sizzling hot charcoal grill. And the caramelized flavor you can get by searing literally any food you cook is definitely hard to beat. Plus, these barbecues are much cheaper to maintain and use than any others, which is another good reason to use them.
Using a Wood Pellet Grill
If you enjoy a rich smoky flavor and don't want to wait several hours to get it, you should consider using a pellet grill. With the appropriate type of wood, you can give a unique taste to any food, from meats to vegetables. It may take some time and research to learn how to choose your pellets to complement your meals, but the results will be more than worth it. After all, nothing beats that authentic wood flavor you can get from using this method.
Infrared Grill as an Alternative
Living in an area where burning fires isn't allowed doesn't mean you can't have a BBQ. With an electric infrared grill, you can cook anytime, anywhere, even indoors, if needed. Whatsmore, you will actually enjoy your food more once it's done as these devices are super easy to clean. They work fast, so you will have great tasting, healthy food in a matter of minutes and without too much hassle. It's a great option for beginners who are still finding their way into the world of barbeque.
Smoking on Charcoal
After wood pellets, charcoal is the fuel that will add the most smokiness to your food. Good quality charcoal smokers allow you to control the smoke's direction, which is imperative for getting most of it inside the food. If you don't mind taking the time for cleanup and enjoy supervising the cooking process when you finally get to taste your masterpiece all your efforts will be worth it. You can even choose between various types of charcoal, differing in sizes, wood profiles, and chemical ingredients.
Using an Offset Smoker
The great thing about this cookware is that it can infuse the food with a rich flavor from all sides. This will give you a more intense flavor and cuts down the cooking time, which is perfect for larger amounts of food. As with most offset versions, a Reverse Flow Smoker is designed to be used with charcoal or wood pellet, both of which can provide an authentic BBQ taste. These smokers also provide a more uniform temperature distribution to further accelerate the cooking process.
Using a Propane Smoker
Often used for their convenience, gas smokers can still provide you with enough grilled flavor, especially when it comes to meat and certain veggies. Depending on how long you leave the meals to cook, you will get different intensities of smokiness. This means that if you want more flavor in the food, you will need to leave the grill on for a couple of hours. With some models, you can even use wood pellets on the top of the cooking grate to help intensify the flavors.
Smoking on Wood Pellets
A pellet smoker can be a sound investment if you plan to use it more than an occasional barbecue. Most of these devices can be used to grill steaks, smoke fish, and even as an oven to bake crispy pizza. They are also great if you have trouble managing the cooking temperatures, as you will always be able to control this with the grill's built-in thermometer. Plus, they require far less supervision, so you can mix and mingle while your food is being cooked.
Now that you have learned how each type of BBQ method works and what flavor profile you can expect from them, you should consider how you prefer your food to be grilled. Because different units have different costs for maintenance and use, you should also decide how much money and time you are willing to invest in them. Once you get all that down, you get your dream grill and start cooking some smoke-infused masterpieces.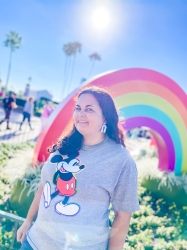 Latest posts by Krystal | Sunny Sweet Days
(see all)