New Year New You Free Printable
Welcoming in a new year is an exciting idea for most. Being able to start fresh with a clear mind, a new calendar and a list of goals to strive for can be quite motivating. Since I have a little one in daycare, I have to make sure my immune system is supported so I can be motivated throughout the day. I don't have a lot of free time, so I need to establish morning and evening routines that work including reminders to take a vitamin and supplement. One way I'm conquering this is with a daily printable that keeps me on track. I hope it will help you like it helps me!

Sometimes you have to make your own planner to have all the parts that you want. I've tried planners with to-do lists, daily notes, checklists, or even fitness planners. They work for awhile, but then it's time to try something new. This daily docket has room for your main goals, your daily checklist, and reminders of what to clean, organize, and buy. However, the BEST part of this printable is the water checklist with the fruit and vegetable counter.

Simply mark through each apple as you eat a serving of fruits and/or vegetables, and check off the banner for each glass of water you drink. Though, it's not just fruits, veggies, and water I'm working on this year. I'm trying to create habits that pay off all year round.

Use the fitness lines to track any supplements you might be taking, how many steps you walked in any given day (try using a pedometer or even a smartphone app can do this!), and estimate how many minutes you were active.

Start living a life that you love and keep track of your milestones, daily agenda, and goals on this printable. I suggest printing it out and laminating so you can write on it each day with a dry erase marker. You can also frame it and write on the picture frame glass with a dry erase marker as well. Display it on your nightstand, on your desk, or in your kitchen so that you can stay focused. Over time you may find that you don't need a daily reminder to drink water or have a heaping serving of vegetables, and that is something that I hope for myself too! Habits require change, and I can only hope to change for the better this year.
What habit are you looking to start in the new year?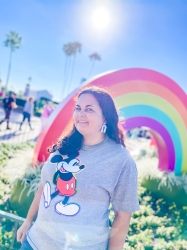 Latest posts by Krystal | Sunny Sweet Days
(see all)