Curtains and Blinds fit for the Fall Season
Autumn season is peaking around the corner and there will be no better way to meet it with a new home décor design. One part of your home décor that would be best to be upgraded is your curtains and blinds. There are many varieties of fabrics, types of curtains and blinds to choose from that will suit the new season. We will be giving you some of the best curtains and blinds that will suit your autumn-themed home décor without breaking your budget.
Firstly, the curtains. We could not argue that window dressings are one of the most important home décors which also provides certain functionality. Curtains block light and give you privacy from the elements outside your home. It could also be a divider of some wide spaces in your home. Adding curtains are some of the home décors that is easy to install and less expensive.
There are varieties of curtains to choose from made out of different fabrics that will surely elevate your home décor this fall; it's good looking without sacrificing its functionality. Talking about functionality, one should consider curtain fabrics that will provide warmth on the fall seasons.
Silk Curtains – This fabric is made out of protein fibers that are woven into textiles. They are also classified as natural fabrics are known to be smooth, soft texture but not slippery unlike man-made fabrics or the so-called synthetic fabrics. Silks are heavier than any other type of fabric. It is also one of the most durable fabrics out in the market today. Silk curtains are very attractive and have beautiful drapes that have an elegant look to it. Though a great choice for your curtains, silks can only be dry cleaned, and sometime laundering this fabric will be time-consuming.
Linen Curtains – It is one of the strongest fabrics good for curtains. It is also known for its absorbent properties. This fabric dries faster than cotton or any other fabrics. Linen has nice drapes and it does not block the sun's light allowing natural light to penetrate your living spaces. Surely this is one of the fabrics to choose from for your curtains since it is quite thick that could provide warmth inside your home during the colder season. As for maintenance, this type of fabric should only be dry cleaned and should be hung immediately to prevent it from wrinkling. This type of fabric will surely give your home a breath of fresh air feeling.
Cotton Curtains – One of the most versatile options you have for your autumn home décor. They offer a clean and crisp feel that is well suited for your decor not just for fall but for any season as they have beautiful drapes and has a light and airy feel for your living spaces. There is also a tight weave type that could provide you with more warmth and better sun blockage.
Velvet Curtains – Velvet will be one of the best choices since it is a heavy fabric that will surely keep the cold out. This also provides extra privacy and blocks more light from the outside and blocks sound if you prefer to have a quitter living spaces.
Thermal Curtains – This curtain would be the best choice for the colder seasons as this is made out of heavier materials such as cotton and polyester. It is also very thick that will give you more insulation in your living spaces. It is also known to conserve energy as these fabrics will prevent your warm air from getting out of your windows thus reducing the amount of heat from your home's heater. For maintenance, it could be as easy as putting it in your washer. You can also use your vacuum cleaner with a spray-on cleaning agent regularly.
Blackout curtains – The name speaks of itself. This type of curtain also is best suited for colder climates and could add more privacy to your living spaces. They also help to block out lights from the outside. This fabric is made out of opaque fabrics enhanced by foam.
Polyester curtains – The most common type of curtain in the market these days. They are so durable, sturdy and affordable than their counterparts. This type of curtain is so easy to maintain and could resist wrinkling, starching and shrinking however it is flammable so we wouldn't recommend using it on your kitchen or near your fireplace.
Bespoke Curtains – we can't go wrong with made to measure curtains. You can try this option if you have a wide and long window and you want a curtain that's tailored fit to your window.
Choosing your curtains or blinds depends on your taste and likings. As for us, curtain design for autumn should have a darker color theme as a darker color provides more warmth. Also, you might want to consider bespoke curtains as they are customized fit for the exact dimensions of your application. Our room could be taken to the next level of home decoration when the right style and design of curtain or blinds will be fitted in your home especially this season of family gathering making autumn season something to look forward too.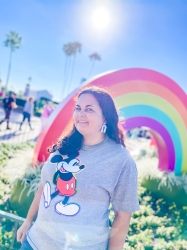 Latest posts by Krystal | Sunny Sweet Days
(see all)