How to Create a New Habit Printable

I have a few habits that I wish I didn't. I drink too much soda, I never finish leftovers, I sleep in. My family members have other habits that I wish they didn't either. Starting a new habit or getting rid of an old one takes time and dedication. I wanted to share a few ways to work on your habits to provide long-lasting change.
Start a journal. It might seem silly to log your water or exercise habits, but it is SO important to have a written record for long-lasting change. You could decide you want to start a meal plan, spend more time with your family, or stick to a budget. Whatever you decide, write it down!
You can also use my simple habit tracker to mark off your daily goals. Use this checklist for 21 days!
Have an accountability partner. The best way to start a new habit or get rid of an old one is to have someone who genuinely cares about your well-being! Consider finding an accountability partner that also wants to make a change in their life. Check in with them every morning to stay on track. It could be as simple as a text message or email. You could also download an app to your phone, like Voxer, to send voice messages on the go. Ask your accountability partner what they need to do, what they have to finish TODAY, and what they didn't do yesterday. Show support and encourage them to reach their goals each and every day.
Stick with it for 21 days. Did you know that it takes 21 days to start a habit? Wake up every day for 21 days and continue on your journey!
Understand why you are making the changes in the first place. 

Sometimes, we'll try to introduce changes in our life without actually understanding the true reasoning behind it. We often make changes because we think we

have to

or because everyone else around us is doing that (see: new year's resolutions). However, if you want to make true, actionable change, you have to thoroughly understand your motivations behind your wishes and have a clear goal in mind. The changes do not need to be completely life-altering, they can be smaller goals that work towards a bigger picture. For example, if your long-term goal is to get fit and exercise more, your short term aspirations could focus on improving your flexibility and stamina by learning

how to stretch neck

and back or by trying to reach a certain amount of steps each day on your daily walk. 

When you understand your goals, you'll be able to provide yourself with the focus, determination and passion you need in order to succeed. Otherwise, you'll quickly fall off the wagon and end up back at square one. 
What habit do you want to start or kick?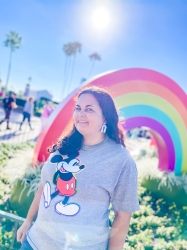 Latest posts by Krystal | Sunny Sweet Days
(see all)