Choosing The Best Moving and Shipping Companies in Canada
If you are trying to relocate or ship anything, you might be looking for the most affordable ways to do so. As it relates to moving, there are three viable options you might want to consider. We will touch on the shipping later on in this article. You still are going to need the best moving company and the best shipping company. Now, let's begin.
Portable Containers
If you are going to be relocating internationally, you must consider a company that uses portable moving containers. It is the most affordable way to relocate. With portable containers, you will have more control over the process; especially packing your belongings and taking your time doing so. In addition, renting portable containers gives you the ability to move without having to drive with all your stuff. Someone else will be doing the driving for you.
Rental Truck
If you live in a condominium or a small apartment and don't have much furniture, then you should consider renting a truck to move. This is one of the cheapest methods. If you live in a larger apartment and have more furniture, you would definitely want to choose the portable container option. It is affordable, less stressful, and more flexible.
Hire Moving Company
If you want hands-off relocation and want someone else to do all the work for you, then consider hiring a moving company. Even though this is a little more expensive than the other methods, it is well worth it because it takes less effort on your part. Moving is a strenuous and challenging effort, but a professional moving company knows how to efficiently get your belongings from Point A to Point B with no stress to you. These companies handle door-to-door moving; packing and unpacking your stuff for you so you don't have to do all that work yourself.
The Shipping Option
If you are trying to ship your belongings instead of using a moving company, there are different options available to you. You will have access to some of the best shipping companies that Canada has to offer; whether it is shipping by sea or air. You would ideally use a shipping company if you are in a hurry and want to get to your destination sooner rather than later. When you use an international shipping company, door to door delivery is standard; no matter where your belongings need to be delivered. However, you should allow more time for shipping internationally. Therefore, you must do it in a timely manner so your items can arrive on time. Sea is usually the option for most shipping companies since Canada's connection to the rest of the world is mostly by sea. The major Canadian seaports are located in Montreal, Halifax, Port Metro Vancouver, and Prince Rupert. If you are ready to move, decide whether to choose a moving company or shipping company.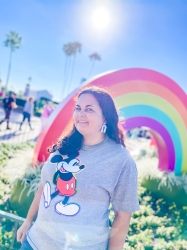 Latest posts by Krystal | Sunny Sweet Days
(see all)