Celebrating Ramadan? Check Out These Decorations and Garnishes
Ramadan is observed one month during the Muslim calendar as a time to pray, reflect, give to charity, and fast. This is a time to show your commitment to your religion and god, by sacrificing your comfort. Understanding such hardships will provide you humility and empathy to show onto others that do not have the same blessings. At the end of the month, Muslims celebrate Eid, which is a large party to acknowledge the hard work and dedication throughout the month. If you are planning to look for ways to decorate your home during this time, there are many options to do so. Here are some ways to help decorate and garnish your Ramadan celebrations.
Light Decorations
One of the ways you can decorate your home or space for Ramadan is with lighting. String or wired lights provide a very pretty aesthetic for people to appreciate. You want to use white or yellow lights as opposed to colored lighting, as this gives a simple but pleasing look to your home that doesn't feel too gimmicky. The lights can be hung with the use of hooks along your ceiling to ensure that it doesn't get too heavy and fall. You can use tape, but clear tape may not be strong enough to hold your lights, while the heavier tape is harder to hide and does not look appealing along your walls. If you are running lights around counters or shelves, tape here should suffice.
Lanterns
One important decorative choice is the inclusion of lanterns. Lanterns have significant symbolism during Ramadan as they represent hope and act as a guiding tool in a person's journey towards the unknown. There are many different lanterns you can choose from to decorate your home, choosing to personalize your lanterns depending on your taste. You can also look into creating craft lanterns of your own if you don't have ones just yet, or if you are looking for fun activities to spend time doing with your kids to help them get more involved or build their interest. You will often use tea candles to light your lanterns, but feel free to use electric tea lights to ensure the safe use of lanterns inside.
Countdown Tracker and Calendars
Ramadan is an important time for many people, and because of that, there is a lot of anticipation throughout the year. One way to help commemorate and decorate your home is with calendars or daily countdown trackers to help build your excitement and signify the importance. This is also helpful since Ramadan changes every year, a specific counter can help you keep track of the date as EID approaches in celebration of Ramadan.
Plates and Cutlery
Another decoration idea for your Ramadan celebration is to consider the plates and cutlery you use. With fasting being one of the biggest impacts during your Ramadan, this means that breaking your fast each day is just as important. There are many Ramadan party decorations to consider, and you do not have to feel limited through only wall decor, hanging lights, or banners. Choosing decorative plates and fancy cutlery that stands out from your daily life helps put more emphasis on the importance of this time and creates a more celebratory feeling to the festivities.
Banners
Lights provide the perfect backdrop for your home during Ramadan, but another decoration idea to incorporate is with a simple banner. You can customize your banner with different greetings. One of the most popular phrases for example on such banners is, "Ramadan Kareem", which translates to "Ramadan is generous." This pairs perfectly with the backdrop of lights that appear similar to a starry night.
Stars and Moon Decorations
Similar to how lanterns have become more popular and symbolic of Ramadan, other decorative ideas take into consideration the importance of the mood as well as stars in the faith and religion. These figures represent the pillars of the faith of Islam, the energy within humans, as well as honoring the creators. There are many decorative options that utilize these symbols, even including homemade hand-crafted pieces and ideas for you to create your own if you have the creative capabilities.
As much as you want to decorate your home in order to celebrate Ramadan, one of the most important aspects of this time is to create an environment that is conducive and encouraging of your focus on spirituality and religion. Cleaning your home is one of the biggest priorities to consider to help you focus on your prayer and religious practices. Having a clean home will also help all your decorations stand out much more.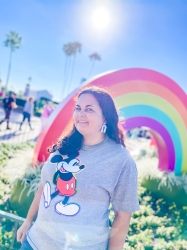 Latest posts by Krystal | Sunny Sweet Days
(see all)