How To Plan The Perfect Camping Trip For Your Family
Going camping is always fun, especially if you can bring your entire family with you. Planning the perfect trip takes a little of effort and some safety measures so everybody remains comfortable. Here are some of the most important things to take into consideration when planning your next family camping trip.
Plan a location
The first thing that you should do when you're planning a camping trip especially for your entire family is to pick the right location. There is no point in planning the rest of the trip when you don't know where you're going. You could camp somewhere near the sea or inland and this will significantly alter and limit your options. When you know a location, you will know what you will achieve with the resources and shops around you. To pick a location, sit down with your entire family and hear their wishes out. If most of you agree on the location, then your work is done. If not, simply do it yourself based on the budget you have and on the transportation means that you're planning to take. Another thing that may help you decide and pick the location is the time you will have on hand.
Plan the meals beforehand
Once you have found your camping trip, the next important thing to plan is the food. Even though this sounds like a simple chore that you perform regularly, planning meals for a camping trip can be difficult. The main reason behind this is that while you are out camping, you will not have the same kitchen utensils or an oven (in most cases) which can significantly limit your cooking options. There are many resources online on what foods are the best foods to bring on your camping trip such as canned beans, potatoes, and, of course, marshmallows. These are just some examples and since the cooking process world depends on what kind of heat source, you will be using. Depending on the heat source, be it a camping fire or a stove in your camper, be sure to include kid-friendly meals too, and meals for people who have specific diets like vegan or vegetarian diet.
Where will you stay
A big part of a camping trip is figuring out if you are going to stay in tents or if you are going to use other means such as staying in a hotel. Even though many people may argue That I can think a trip is nothing without tents, this may not be the best option for most people. Staying in tents can be quite uncomfortable and it isn't the safest option for camping. This is mainly why people choose the middle ground between staying in a tent and staying in a hotel, the middle ground being camper trailers as the creators of Zefiro 696 will tell you camping trailers, campers (also known as motorhomes) have become the preferred option because they both offer transportation and accommodation. Having a home on wheels where you have every comfort of your home and the utensils can make for a very comfortable camping trip that doesn't have to be that source from tent beds.
Stay safe and comfortable
Another very important thing to consider when planning for a perfect camping trip for your family is, of course, the safety measures. Foremost, you should have a proper medical kit in case of an emergency. If you are using a motorhome to camp, the chances are are it already has an included first aid kit if this is not the case then will have some standard antibiotics, alcohol, gauze, as well as medication to suppress allergies. To stay safe and comfortable on your camping trip and to keep the rest of your family safe to be sure to have some soothing or cooling ointment, sunscreen, and cooling pads. Besides all of this, be sure to check the weather so you will know how to dress accordingly. These things in mind when planning for a family camping trip can remove some of the most common and most annoying aspects that ruin the trip altogether. 
Be sure to consider these aspects to have the perfect camping trip. Planning is the key to having a great time and remaining safe and sound, which makes this shortlist more important to follow.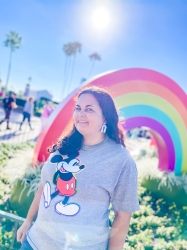 Latest posts by Krystal | Sunny Sweet Days
(see all)