Things to Keep in Mind When Buying a Camping Hammock
When you think about camping, the first thought that crosses your mind is probably getting a tent. Recently, most campers have stopped using tents, and instead, they would hang hammocks under the stars. Hammocks took sleeping under the stars to a brand new level. There is no more sleeping on mud, rocks, bugs, and uneven grounds. You will hang in the air for more comfort. You may find learning to sleep comfortably in hammocks hard at first but once you get the hang of it, you will have one of the best night's sleep you have ever experienced.
A hammock is easier to set up than a tent. Hanging it will take less time than setting up a tent with all the poles and stakes. If you are going with the option of buying a hammock, then there are few things you must consider. I will list these things below, so look at them if you are going camping soon and are thinking about which outdoor gear you should go for.
Determine the Hammock's Purpose
Before you go out to the store or search all over the internet, you must determine what you are going to need your hammock for. If you are camping, you will need a hammock that can survive harsh weather. Will you use it for sleeping? If your answer is yes, you must buy one that will support your weight. It is better for you if it does not fall apart while you are sleeping to save yourself from getting hurt. You are also going to need a hammock that supports heavy weights if you are using it to store gear. A two-person hammock is huge as necessary to put in your heavy equipment. Some campers may get a tent for sleeping while saving the hammock for storage, which is a very uncomfortable option. However, if you are getting it to relax on your camping trip and rest for a short time then it is better to buy a lightweight option. This can hold you while you watch the stars for a bit or enjoy the breeze of air.
Accessories
Any hammock must come with certain accessories, including carabiners, for the setup. You may need a couple of additional tree straps. You must buy these tree straps yourself apart from the things that come with the package. It is also important that these straps are thick enough, as you can see at premieroutdoorgear.com, as thin and short straps will harm the outer layer of the trees. The hammock will be your main resting ground during your trip, so it's better to have long and wide straps to make sure you have the right support you need. You will mostly be in outdoor areas as well during the trip, which will expose you to mosquitoes without suitable protection. Therefore, you must have a lightweight bug net for your hammock that can be easily packed, protect you from many insects, and is long lasting.
For people who camp in winter, an under-quilt must be on the top of your list. They make it of an insulating material that will keep you warm on these chilly nights. There are also sleeping pads that are customized to fit in the hammock for extra insulation and more comfortable sleeping. If your sleeping pad does not come with pillows, buy one yourself. It will help in your sleeping positions, which will guarantee you better sleep at night.
Material
You must look into the hammock's material you will buy compared to the weather during the trip. Hammocks that are made of rope contain cotton and polyester, which are recommended for warm weather. However, they are not advised for children as their hands or feet might get stuck between the ropes. There are also cotton hammocks that are close to the rope hammocks. Both materials match up to your body shape but are not fungus resistant. Polyester can resist high humidity weather, but they are less adjustable than the other two materials.
Camping can be quite challenging for some people, but there are some pieces of equipment that might make it easier for you. A hammock will provide you with a night of good sleep, allow you to get as much nature as you can, and let you enjoy the surrounding view. Getting a suitable hammock for you is just really important, as it will be your home for the total time you are camping; it will be where you are sleeping and sitting most of the time.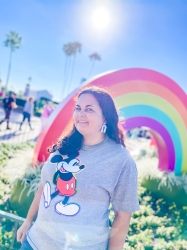 Latest posts by Krystal | Sunny Sweet Days
(see all)