Benefits of Living in the Clifton, NJ Area
The New York City area continues to be a popular place for people to move to. When you reside in this area of the country, there are many recreational activities, professional opportunities, and other amenities to enjoy. While New York City has a lot to offer, not everyone wants to live in the city. Instead, moving to a nearby suburban community can be a great option. Clifton, NJ continues to be a great option for those looking for more space, plenty of close amenities, and a reasonable commute into the city. 
Great Options for Fitness Enthusiasts
Getting and staying in shape is a goal for many in the Clifton, NJ area. When in this area, there are many exercise options to consider. One option is to join Blink Fitness. When exercising through Blink Clifton residents will have access to many exercise machines, free weights, personal trainers, fitness classes, and a strong fitness community. There are also many recreational parks including Weasel Brook Park and Morris Canal Park and Nature Reserve, which will offer you a great place to get some sun and fresh air.
Location and Commuting Options
The proximity to New York City continues to be a demand driver for the community of Clifton. Residents of Clifton will enjoy being less than 20 miles from Manhattan and having various transportation options to get into the city. Residents are also located within a short drive of Hoboken and Union City, both of which have a lot of fun restaurants and amenities to enjoy. For frequent travelers, Newark International Airport is less than 15 miles away. 
Great Local Amenities
Clifton is also a popular option due to the local amenities it provides to residents. Clifton continues to have a good reputation for those that want a more urban feel in the suburbs. The community is very walkable and there are various restaurants, bars, cafes, and shops located throughout the community. At the same time, the community has good schools and plenty of parks to help raise children. During the summer months of the year, Clifton also hosts various festivals and public events that help to bring the whole community together. 
Anyone that wants to live in the New York City area will find that Clifton, NJ is a great option to consider. Clifton is located near the city and has many local amenities. These can allow you to live a healthy and fun lifestyle while being located near a major city.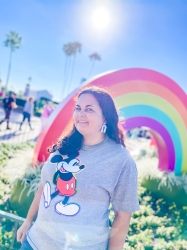 Latest posts by Krystal | Sunny Sweet Days
(see all)