Benefits of Going Green For A Business
What does going green even mean for business? It is when a company makes an effort to reduce its negative environmental impact and honestly, when a company does so, there are so many benefits. Forbes says, "Increasingly, businesses around the world are responding to a global imperative and consumer demand to go green. And more than 80% of people respect companies and brands that adopt eco-friendly practices, according to an international survey.

Virtually all consumers are worried about at least one environmental issue, it found. But while more than half boycott companies with unsustainable practices or products, eco-friendly concerns do not always translate to shopping behaviour.

"Consumers want to make responsible 'green' purchases, but do not always have the means to do so," the report says. "For brands, this is an opportunity." The survey revealed that a third of consumers want recycling and composting information to be clear on product packaging, and more information on sustainability to help them make eco-friendly purchases." If the general population is wanting to support businesses that "go green," it sounds like the perfect time to opt for green initiatives to me. Here are a few benefits of going green for a business:

An Impact On Your Employees
While you should be going green to help the environment, there are other benefits, as well, such as a positive impact on employees. Statistically, employees feel safer and better about working for green businesses. They feel as if the company cares about the world, it also cares about their health. This means a reduced employee turnaround for you, which is always a great thing since it saves time, money, and a lot of headaches from constantly having to train new employees. People want to work for a company that they feel like cares and going green is a great step in the right direction. For example, Chron says, "A few years ago, Bank of America introduced a new incentive program that offered employees a discount for installing solar panels in their home, and also offered up to a $3,000 reimbursement incentive when customers buy a proven eco-friendly vehicle. By demonstrating a commitment to a healthy world environment, companies such as Bank of America, prove they care about their employees' world as well, which is beneficial for employee morale."

Money Saver
Do you want to save on energy and utility costs? Go green! Reusing existing material means fewer bucks spent purchasing new materials to create products. Streamlining transportation is a great example of this, as well. Not only does it save money for you, but it saves the earth at the same time. Implementing LED or solar lighting reduces your carbon footprint and can help with a quick ROI. Providing solutions to businesses that have needs for billboard supplies and lighting for signage, building facades, gas stations, retail centers, ball parks, warehouses, and more, Irvin, Inc. is the preferred supplier and one-stop shop for all outdoor advertising needs. They care about saving you money and helping the environment just as you do. One unique option on their website is their Marquee LED ROI calculator. This way, you can see how much savings you will get when you switch from H.I.D. lights to LED lighting.

Founded more than two decades ago, Irvin first made a name for itself servicing the largest and most respected powerhouses in outdoor advertising. Two products for billboards laid the foundation for a family-owned and operated business dedicated to one mission: offer quality solutions at fair prices, grounded in integrity and commitment. The company's hard work paid off, paving the way for growth that would position Irvin as a top supplier within the industry. More recently, Irvin was instrumental in the market introduction of the best-selling billboard light in the United States. This unprecedented success paved the way for more lighting endeavors, as quality manufacturers sought partnerships to continue their ventures in expanded markets.

Green Marketing Perk
We have already discussed how consumers prefer to buy from green businesses, so you need to make sure that you are marketing your company as a green company. It's the same idea that your employees have – a green business is automatically a trustworthy business, especially to Millennial consumers, which is very important.

Now that you know that there are so many benefits to going green, make sure you are taking advantage of them! Although going green will take time, effort, and money, it should pay off in no time!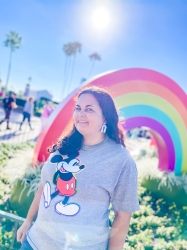 Latest posts by Krystal | Sunny Sweet Days
(see all)