Baby Milestones Printables
There are so many things to think about when you're a new parent. It can be overwhelming to know just exactly what you would need, and many times you don't know that you need it until it's too late. Perhaps one of the best gifts I received as an expecting parent was a care package of Little Remedies® products. A friend introduced me to them, and they recently released a NEW product for colic that is a great option for parents who are concerned with giving the best to their children. If you are expecting or a new parent, track your little one's milestones and make sure that you provide the best care that you can!

Tracking my little boy's major milestones is so important to me. Since this might be our only child, I wanted to make sure that I kept a record of his firsts. I am a scrapbooker, so I wanted to create a few printables that could really show off important events in our lives. If you are looking for a baby shower gift or want to surprise a new mom with something she really needs, consider printing out these worksheets and gift them with a Little Remedies® care package. Stop by Target and look for Little Remedies® Advanced Colic Relief in the baby aisle. You can also pick up Little Remedies® Gripe Water and Gas Relief Drops.
The combination of these products can be so helpful to a parent!
Little Remedies® Advanced Colic Relief (dietary supplement) has a Chamomile herbal blend shown to reduce crying by 60%*ᵻ with no Artificial flavors, colors, dyes or alcohol. *This statement has not been evaluated by the food and drug administration. This product is not intended to diagnose, treat, cure or prevent any disease.

We juggle so much as new parents that we need to make sure that we take care of ourselves and our families.
Baby Milestones Printables
Download your free printables here! These are 8 x 10 inch PNG files but can easily be made PDFs or sized smaller to fit your baby album.

How do you track your little one's milestones?
Baby Essentials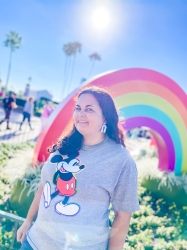 Latest posts by Krystal | Sunny Sweet Days
(see all)