All You Need To Know About Hiring An Attorney While On Vacation
Life is one big package of hustles and bustles with large colorful wrappers of unexpected events. Those events just come at us; the good ones-surprises; the bad ones-shocks. It would incline a lot of us to agree that the shocks are more than the surprises. However, we live our lives in a way that we have to stand on our feet and not get swept away when the shocks come around. Vacations are for everyone. Who doesn't want to get away to some far resort with family and friends and have fun throughout the weekend?
As much as we like vacations to be hitch-free, they are not immune from the 'shock packages' of life. Many things could happen; like forgetting your bag at the airport; several angry persons bumping into you; stepping on an old lady's foot – ouch, or something really serious like theft, injury, or accidents where you'll need legal help.
In case such happens, how would you go about that? That's what this article contains – all you need to know about getting an attorney while you are on vacation.
An attorney is a person who advises or represents others in legal matters as a professional. So your attorney is the lawyer that guides and represents you throughout your case.
While you may deal with a lot of papers, pens, and ink, your attorney has to make sure you are in excellent hands until your case is done.
Consult Your Local Attorney
You should have a personal or family attorney who is tested and trusted and whose services you are already familiar with. Your attorney can help you set everything in place; like confirming your insurance even before you go on vacation.
In case of emergencies, when you are away on vacation in other places apart from your hometown, your attorney could advise you on steps to take. And if the need to hire a new attorney in your current location arises, your attorney could also recommend a competent lawyer from a reputable firm to you.
Do Your Research
You must know the type of attorney you are dealing with and the reputation of the law firm you'll be hiring from. To ensure this, you will need details like their profile, and experience level. Never forget to highlight the character of the attorney in your research.
Most law firms now have online websites where you can read about them before you hire.
Also, check client reviews on the website.
Hire A Personal Injury Lawyer
Thanks to modernization, when the need arises, you can hire a personal injury lawyer at your comfort.
A personal injury lawyer is a person who gives legal representation to individuals who have been injured; physically or psychologically in an accident.
Your out-of-state attorney may have to go an extra length to represent you in another state that's why it is helpful for you to hire a personal injury lawyer from the state you are spending your vacation in.
For example; if you are a resident of the state of Florida and you travel to Tennessee for your vacation. If an accident happens in Tennessee, it is better to hire a Tennessee lawyer who knows the law of the state, the rules of the courthouse, and the roads than bring in your lawyer from Florida who may not be familiar with the jurisdiction of Tennessee.
With the aid of the internet, it is quite easy now to find law services from any location you are in, however, the professionals at www.terry-lawfirm.com provide this type of legal services.
What To Expect
Answers: Your Attorney Should Be Able To Answer Questions Like
Where to get a police report?
How to get medical reports from the accident?
Who will foot the bills of the damage?
Signing Agreements:
As initially said, you're going to do a lot of paperwork. Although your attorney carries like 80% of the paperwork, you are going to do a lot of signing and agreement, so get ready. Your consent matters a lot.
Make Sure You Understand The Terms Of Agreement
Before you finally hire, ensure you understand everything. These terms include how frequently the attorney will update you, technical terms, the total cost of service. So clarify anything you do not understand before you agree. Also, have your agreement in writing for evidence and future records.
Hiring an attorney even while you are on vacation shouldn't be an impossibility. If you go by the tips shared above, you will be able to not only keep the situation under control, you will have peace of mind knowing that you have gotten the best hands to help you attend to whatever is going on at home while you are away.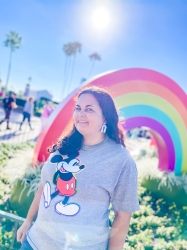 Latest posts by Krystal | Sunny Sweet Days
(see all)