8 Saving Tips To Buy Your Dream Shoes
Quality shoes are footwear that everyone would love to invest in if money isn't the problem. Top companies like Gucci are now releasing new kicks with the latest fashion designs that everyone would love. However, how do you get your ideal shoes without breaking the bank? Here are eight saving tips for buying your dream shoes.
Discover Your Why
Keep your present shoe collection in mind while you peruse the latest offerings from your ideal online retailer. Discover what makes your favourite pair so unique. Colour, silhouette, or texture—which one is it? Your favourite sneakers are a great place to start when figuring out which Shoes for Men and women are worth your hard-earned money.
Track All Expenses
The first step in saving money for a goal is to analyse your expenses. Do not forget the little things like coffee, data subscriptions and even cash tips; keep track of them. Tracking expenses may be as simple as pen and paper or as complex as using spending tracking apps.
You'll need to break down the costs into categories like petrol, food, and your mortgage payment and then add up each category's totals. Use your bank statement to verify that you've included all your expenses. In the end, you would discover the focus of your expense bulk and identify areas to cut for your dream shoes.
Allocate A Saving Budget
Now that you have figured out your monthly expenses, it's time to start budgeting. To organise your spending, you need to track money inflow and outflow. Ensure to include all costs that happen regularly into your budget—for example, food, car maintenance, data, entertainment, and clothes funding. Next, identify how much money you can cut out for your dream shoes. It's a good idea to aim to save 15 to 20 per cent of your gross monthly income over time, but now you should increase it.
Go For Quality Shoes
The best approach to saving money to buy your dream shoes is to purchase quality ones. This method may seem counterintuitive, but the truth is shoes that last a long time and are of high quality save you money overall. For example, a cheaper sneaker may last for one year while quality and expensive one would last for five years- thereby saving money!
Therefore, save money by going for quality footwear like the shoes by Gucci from SSENSE. They are a reliable store with numerous Gucci shoes, sandals, slips, and quality footwear that will last longer and save costs overall.
Prioritise Your Finances
Now your goal is to save money for your dream shoes and learn to prioritise cash flow in that direction. It is crucial to keep in mind long-term goals, but don't forget about short-term priorities. Your savings objectives might serve as a guide to help you decide how to manage your money.
Stop Automatic Renewal For Subscriptions
Entertainment subscriptions like Netflix, Hulu, Spotify, and other streaming services are excellent for relaxing but may come in between your saving goal. To save money for your dream shoes, it is best to let go of any subscriptions you don't use regularly. Make careful to switch off auto-renew when you buy something if your new and upgraded budget allows and re-subscribe if it's no longer an option for you to do without it.
Consider splitting the expense with a friend or family member to get the most out of your subscriptions. Entertainment services, such as Netflix and Hulu, allow you to view your favourite shows on more than one screen. When you do things this way, you win, and you save!
Use Automatic Saving Methods
Expenses pile up, fancy gadgets seem enticing, and you may suddenly forget about saving money for your dream shoes. It is normal. However, it would help if you started using automatic saving applications to clinch your goal.
Automating your savings is easy with the plethora of applications available. You can create a savings culture without worrying about it with the help of these automated savings applications. If you have saved money, you can also move it to a high-yield savings account instead of depositing it into an app that does not provide the best interest rate.
Sell Unwanted Things
Sell things you no longer use to get quick cash. Search your garage or closet for old things like dishwasher, travelling box, or the hiking boots you no longer wear and sell them for money. You can even sell old shoes to purchase new ones.
You can proceed to sell old items through online stores. Finding a buyer for unwanted goods at a local second-hand shop is also possible. Having a garage sale might be an excellent way to sell things at once. Ensure you understand its value, so you do not sell something for less than it's worth.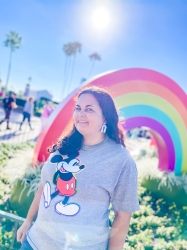 Latest posts by Krystal | Sunny Sweet Days
(see all)