7 Factors to Consider When Financing Your Adopted Child's Education
Every parent wants to see their children grow into well-rounded individuals with great potential to chase their dreams. And for that to happen, parents must provide their children with a great foundation of quality education.
We all know that not every parent is lucky to have biological children, thus opting for adoption, while others adopt because they desire a big family and have the means to take care of them. And taking care of kids from childhood to adulthood is no joke as the cost involved is high. So, what are the things to consider when financing your adopted child's education as a parent?
7 Factors to Consider When Financing Your Adopted Kid's Education
Adoption is an incredible opportunity for parents to add to their growing family and help provide the adopted child with a loving, warm, and caring family. It would be best to learn more about how to adopt an adult for a smooth adoption process.
Estimate the Cost of Education
You want your adopted child to feel like part of your family, especially if you adopted an adult in high school or college. You must sit them down and learn what they want to pursue. This will help you plan how you will pay for their education.
For instance, if they want to study law or medicine, you will research the cost of their course and how long they'll be in school and plan accordingly. And remember, today's generation does not like to be restricted to studying in their country of birth; they love to explore foreign countries. So put this into consideration when planning and preparing for their financial future.
Have a saving habit
Education is not cheap, so start saving as early as possible if you don't want to start struggling once your adopted child begins school. Suppose you have plans to adopt, start saving even when the adoption process begins, especially if you are adopting an adult. This is because you don't have as much grace period as when adopting an infant.
Starting early ensures that by the time you're through with the adoption process, approval, to getting your child home, you have enough funds to cater for their education.
As we've said, after assessing your child's education needs, you'll have an estimated figure needed for their education. So, when saving, you have a figure to work with.
Consider Inflation
When saving for your kid's financial future, you must consider inflation. The cost of higher education today will not be the same five or ten years from today, as the cost of living will be higher.
Therefore, when planning for their education, you must look at the economies and how fast it's changing. Then estimate the inflation rate, it can be from 5% to 10%, meaning the cost of education will be almost or more than double.
Invest for Their Future
While saving is excellent, you must not let all the money lying idle in your bank account. There are a lot of investment opportunities, such as stocks, real estate, gold, and equity. Remember, every investment venture has pros and cons, so assess them.
For instance, if you want to invest in equity, you must note that although their returns are high, the risk associated is also high. However, if you want a safe investment option, debt investment is the best, but the returns are meager. That's why many people are asked to diversify their portfolios.
You'd better work with an investment advisor or agency to minimize risks and increase your chances of investing in worthy ventures. Besides, they will provide advice and investment resources as well as help monitor & diversify your portfolio. Consider investing in things not affected by inflation, such as gold.
Education Policies
Insurance agencies offer education policies, so if you want to secure your child's education, consider taking out one for your child's education. Talk with several insurance providers, read their quotes and terms, and choose the one that best fits your needs and that of your child.
Budgeting
This is a term that most people tend to ignore, but if you want your future and that of your kids to be financially secure, you better start budgeting. Although some of us are lucky to be born with money, others have to save and invest wisely to get to where they are.
So, start budgeting, kids or no kids. Budgeting will help eliminate impulse buying, unnecessary expenses, and debts and put the extra funds into worthy ventures. It will help you get in charge of your finances, such that when you have or adopt kids, you'll be able to take care of their every need, education included.
Teach Them about Money
As your children grow, please make a point of teaching them about money. For instance, you can assign them chores and pay them a certain amount. Start this when they are small and teach them how to save, spend, and give back to the community.
You can also involve them in your household budgeting as it will teach them how to budget for their earnings. Teaching them discipline with money ensures that they spend money wisely and will not waste their inheritance in the future.
It would be best if you protect your child's future in case of any eventualities such as death or critical ailments. As such, you can purchase life insurance, put their money in an irrevocable trust and ensure you have a will for property division.
Final Thoughts
Every parent should strive to provide their children with education. This is the best gift as it will give them the tools and resources to conquer their dreams. With education becoming more expensive and educational loans becoming less and less accessible, parents need to start planning and preparing for their children's financial future.
The above factors will help parents plan for their adopted children's education.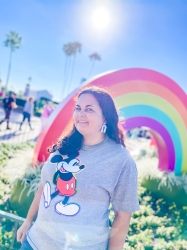 Latest posts by Krystal | Sunny Sweet Days
(see all)