6 Important Things You Need To Know If Purchasing A Property Now
Buying a house is a serious commitment, and even though it's one of the most exciting and significant adult purchases you will be making, do not rush into it without getting a few things right.
Asides from the basics you probably already know about purchasing a property, here's some more information to help you make the best possible decision;
Make Sure Your Realtor Is Legit
Not everyone who poses to be a realtor should be taken seriously. Use a recommended realtor from a trusted source. A savvy and legit realtor will make the house hunting and purchasing process a thousand times easier for you but a bad realtor will make it just as difficult and could possibly scam you of your hard-earned money. So be sure to check the realtor's ratings and reviews on an authoritative site before committing to using them to get your house.
A House Purchase Should Come With A Legitimate Contract
Buying a house is a serious matter and there should be legitimate documents to corroborate your claim to ownership. There are papers to sign and you need a lawyer to go over them and explain what the legal jargon means before you sign it. And even if the contracts seem cast in stone, best believe they are not. Contracts are meant to be negotiated; you don't have to agree to the terms just because they are printed on fine paper. This is also where a good realtor comes in handy too; you have a right to make your demands as well and your realtor should let you know what they are and help you articulate your best interests.
Think About The Bigger Picture
Think beyond where you are now, how about where you are headed in 2 or 3 years? Will you still be living in that city? Would you be married? Would you have kids? Would you need to relocate?
If the answers to these questions suggest that you may not still be in that location or that you may need a different type of house than the one you are currently interested in then maybe you need to take a step back and think thoroughly about whether or not you should be buying a house now. You need to get more info before making a big purchasing decision. And whether or not the house you want now is the best fit for the future you are walking into. You don't want to spend a huge chunk of your savings buying a house that you would outgrow in a year or that you would need to move away from in the near future.
Consider Your Current Partnerships
Generally, laws in certain states dictate how assets are treated in the event of marriage and how they would be shared if a couple gets divorced. So, if you're buying a house with a partner with whom you are not yet legally married, you should have a backup plan to protect yourself and your assets if things go wrong. Since there is no legally acknowledged precedent as to assets sharing for unmarried couples you should strongly consider getting a lawyer to draft a contract for you and your partner, This way no one loses out on anything even if things in the relationship go south. This contract would cover important areas like mortgage, ownership, repairs, etc.
How Much Would It Cost You To Prep The House?
Asides from changing the paint, how much would it cost you in time, money, and labor to spruce up the house to your taste? Changing the paint or wallpaper is usually a ride in the park. But how about changes needed in the kitchen and bathrooms? It's important to acknowledge and factor this into the total cost of what it would cost you to own the house and live comfortably in it.
Be Honest, Can You Really Afford That House?
Think about your current source of income, how stable or reliable is it? How much more can you start making and how soon can that be? Some lenders suggest that you can afford mortgage payments totaling about 1/3 of your gross income but others suggest closer to 28% for housing-related costs including mortgage, insurance, and taxes. The determining factors include; interest rates, type of mortgage, and the market. You can have a proper conversation with your mortgage broker about this so you understand how much financial responsibility you are committing to.
Remember that the purchase price is not the entirety of the money you would be spending.
There are other costs to owning a house like insurance, homeowner association fees, real estate taxes, and routine home improvements as well as maintenance fees.
If this list indicates that you have your head in the right place, then by all means go ahead with that purchase, but if not, take a step back and reevaluate things.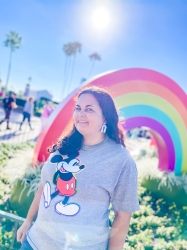 Latest posts by Krystal | Sunny Sweet Days
(see all)