4 Things to Do to Get Your House in Order Before Baby Comes
You must be working hard around the house as you prepare for the arrival of your little one to make sure that everything is safe and healthy. Rest assured – some important things that can easily be accomplished before the baby arrives. By getting organized now, you'll have less stress and more time on your hands when the baby finally does arrive!
1. Look up a Good Pediatrician
Look up a good pediatrician ahead of time – even before you give birth. It's important to find one that schedules appointments around your routine and is easily available in case of any emergency. You'll want to make sure that they are experienced, knowledgeable, have a clinic at a convenient location (where there is plenty of parking), and that they have a good reputation.
2. Set up a Nursery
One of the first things you'll want to do is set up your baby's nursery. If possible, this should be done weeks before the delivery; no later than two months prior. You need a proper list of useful nursery furniture and essentials; ask your family and friends who have gone through this experience before. The nursery requires a lot of attention to detail and atmosphere since this is where your baby will be spending the majority of their time for a while. The space needs to be comfy, clean, safe for the child, but still easily accessible for you as a caregiver. 
– Crib, changing table, and dresser;
– Car Seat;
– Rocking chair or glider for nursing/cuddling time with baby. You can also use this for reading or simply spending some quality time together at nap/bedtime.
– Night light;
– Baby monitor (if you'll be needing one);
– Diaper pail, trash bin, and liners. You should also have a place to put wet cloth diapers. It's always good to have a plan in place beforehand.
– Breast pump and/or bottle warmer, if you'll be pumping and using a bottle to feed your little one. Also, consider sterilizing equipment for bottles and nipples.
Stock the nursery with all baby essentials ahead of time so that you don't have to run around when you need it. Just make sure that any frozen milk is kept out on the counter and allowed to thaw before being used.
– Diaper rash cream and/or lotion;
– Baby skincare products (face wash, baby shampoo, and conditioner);
– All clothing items (onesies, pants, socks, hats) that you'll need for your little one's first few months of life – in case you haven't already purchased these items.
– Swaddling blankets and/or sleep sacks;
There are a lot of things to consider when it comes to setting up the nursery. It will be much easier for you, as new parents if this is done as soon as possible so that everything has time to air out before your baby arrives!
3. Prepare Your Home for Baby
The next step is to prepare your home for the baby. This includes everything from setting up a safe place in case of emergencies, putting together all necessary items that you'll need during those first few weeks at home with your newborn, and making sure no hazards are lying around – especially near any stairs!
Here are some things that you'll want to consider:
– Make sure your home is baby-proofed – this includes all areas of the house, including any stairs.
– Install door locks on top and bottom. It's also a good idea to install locks on all cabinets that contain harmful or dangerous items – especially kitchen and cleaning supplies.
– Make sure your home is safe for the baby in case of emergency – this includes every exit, fire extinguisher, and first aid kit. Also, be sure to have a plan in place should any emergencies arise!
4. Look up a Good Nanny Service
One of the most important things you must do is find a reputable and experienced nanny service in your area. It will be useful and convenient for you when you resume work or need extra help at home – there will be someone available who can assist you and/or watch over your little one!
It is advisable to interview a few nannies before selecting the one for your baby.
A reputable service carries out background checks on all employees so that there are no "bad apples" working with children. The agency should also have a meeting with you and the nanny before her beginning work in order for everyone to get acquainted.
Bringing a human into the world is an overwhelming and exciting endeavor for any family. It is especially hard for the mother, who needs adequate care and appreciation as well during her months of pregnancy. It is best if all these practical preparations and responsibilities are shared between multiple family members, reducing the unnecessary stress that the mother might go through in her final few months of pregnancy. We hope this post has been helpful and that you now know exactly what to do and how to prepare for your little one's arrival!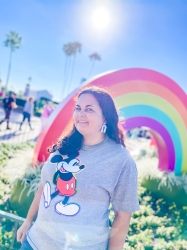 Latest posts by Krystal | Sunny Sweet Days
(see all)