4 of the Best Sports SUVs
Back in the day, if you wanted to buy a fun car and one that was practical, you would have to buy two cars. Not anymore though, there are cars called performance SUVs or Sports SUVs, which can double both as a sports car and a reliable family car. SUVs are extremely versatile, so it's no wonder that the car offering several options is an SUV. SUVs are expensive,  but when you're getting so much bang for your buck, you tend to ignore the price tag altogether. 
Sports SUVs are pretty divisive. Some people don't understand the concept behind them, while others don't see the point of driving around something huge like a family or corporate car. They're powerful, heavy and oddly shaped, which is why they can create a lot of conflicting feelings in those who are trying to buy them.
If you think you want something fun and practical, you should consider a Sports SUV as your next purchase. Don't know where to begin? Don't worry; we'll give you a list of all the cars which you can buy.
1. Jaguar F-Pace SVR
Jaguar started making SUVs, and we were all surprised. However, it makes sense for Jaguar- largely a brand that develops sports cars – to make sports or performance SUVs. They put many of their competitors in place by launching a fast-paced 4×4, which could go at incredible speeds while simultaneously being pretty chill in its image.
This model is for people who want to take their car to the office and pick up their kids from soccer practice. It has ample space for all your family's needs, so you won't have too much trouble piling them in. You can also use it to run errands and do your monthly grocery, which means it's very much a family car.
It has a 5.9-litre, supercharged V8 engine, which gives it the speed and drama of a Sports SUV. Additionally, Jaguar is fantastic with its design of this SUV as its aerodynamic features and design make it a dream to cruise down the street in. The interior and infotainment system allows you to have the time of life with your family when you're all packed in one car.
2. Range Rover Sport SVR
The Range Rover is almost as divisive as a performance SUV itself. Some people love range rovers because of the belligerent extravagance which the cars bring. Others detest it because there's no need for excessive thirst, weight and lack of comfort. As a family car, the Range Rover SVR is not the most practical car on the list. However, if your family loves excitement, this car can provide it in spades. It's durable, which means that you can likely take it on all the off-road excursions you would like. However, roughing up a car like this which exudes extravagance is also a questionable proposition for many.
3. Porsche Macan Turbo
The Macan Turbo is one of the popular Porsche SUVs out there. It has wonderful handling, which means that you can maneuver easily using the car. Is it the best possible option for your family? We think not. It doesn't provide as much space as you would like and has more of a focus on speed than it does with other features that support its practicality. If you're looking for a Fun Dad car, then this car may work out in your favour. Otherwise, you might have some significant hang-ups about whether the vehicle can handle children. The engine is fast and agile, with a 2.9 litre, V6 engine which you can find in many Audi RS models. It is very dynamically impressive. However, it's not practical for a family
4. BMW X3
All of these cars are pretty luxurious, but the BMW X3 takes the cake. It has a sleek interior and executive seating, making it stand out compared to the rest of the cars on this list. However, with children, you may not want the suave decidedness of a BMW leather interior. It has a new kidney grille and an angular aerodynamic bumper which gives it a muscular appearance. It has sports seats that are comfortable and large screens, which will keep your children busy in their worlds for a while. It has enhanced engines, superior handling and model-specific design, making the BMW x3 one of the best sport SUVs.
Final Thoughts
Sports SUVs are the perfect marriage between practicality and fun. However, these vehicles require you to pay attention to their details before you choose to buy them. If your aim with these Sports SUVs is to elevate functionality, you may want to closely monitor how much cabin space and comfort these cars come with. If you want something that's more fun and crazy, you must look at the kind of performance they offer and make your choice accordingly.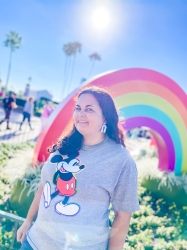 Latest posts by Krystal | Sunny Sweet Days
(see all)