4 Mistakes Campus Event Organizers Need to Avoid at all Costs
Campus events can be a great way to bring students together and elevate student pride. They can be used by a university to up its profile or to raise funds. Students can also use events to make a little bit of money and show themselves as leaders on campus.
But a ruined event could have the opposite effect. It could bring tons of negative press to the university and make the organizers pariahs on campus. So, you have to be very careful when organizing these events and make sure that you have all of your bases covered. Here are some of the mistakes campus event organizers need to avoid.
Trying To Do Too Much on Their Own
One of the biggest mistakes people make when they organize any type of event is trying to handle everything themselves. You need to learn how to delegate and outsource. There is no need for you to run around looking for entertainment equipment when there are teams who specialize in college event entertainment. Having them handle this part will allow you to concentrate on things you have more of a grasp on.
Overlooking Waste Management
Waste management and sanitation need to be a priority for you. A lot of people overlook this, but this is often what leads to events turning into a disaster. This is especially important if you're going to be serving alcohol at the event.
You don't want people to relieve themselves on the grounds, so make sure that you have enough portable toilets for everyone. The rule is to have at least one station for every 50 people. You should also consider having one or two toilet trailers just for good measure.
Picking an Inadequate Space
The space you pick for the event needs to be just the right size. It's usually better to go for something a little bigger than what you need as you can always rearrange it to not make it look too empty.
If you want to make sure that the space won't be too crowded, ask the venue what space they have arranged for overflow. Also, ask if the venue can be reconfigured to accommodate more people. If you're too close to capacity, choose a larger venue.
Not Having a Plan B
You need to have a plan B in place if you were thinking of holding the event outdoors. Weather can get unpredictable and even with protective equipment, there are some cases when you'll have no choice but to cancel the event.
If you don't want to have to give refunds, you need to book another venue close to the event just in case. This must be part of the budget. The space has to be able to accommodate the same number of guests. You may also want to have alternative entertainment options ready in case some of the activities you had planned can only be done outside.
If you want your campus event to be a success, avoid these mistakes at all costs. The more prepared you are, the lesser the chances of something bad happening, so take your time and start by building a solid team you can trust around you.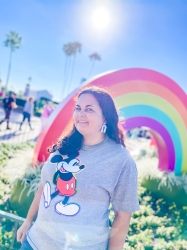 Latest posts by Krystal | Sunny Sweet Days
(see all)