4 Efficient Ways to Save Money Before the Holidays
Holidays are around the corner, and you may be wondering how to save money in such a short time. The holiday season is full of joy, but it also requires you to spend money on gifts, visit friends and family, or traveling to your favorite destination, and so much more. At this time of the year, you end up spending more than usual. Therefore, it is essential to save money before the holidays start. When you start saving for the holidays, you don't need to take on debt to cover your holiday expenses. Fortunately, there are many hassle-free ways to save money for the holidays in a short time. Listed below are some efficient ways to do it.
Save on Your Utility Bills and Deduct Auto Pays
Carefully check the premium internet package that you signed up to watch every season of a new show. Unsubscribe to that premium package and shift to an economic one. You can save extra bucks by cutting costs of your auto pays. Check other subscriptions you forgot to cancel and are automatically deducting money from your deposits. This way, you can save more money in your bank account. Another way to save money is to investigate all of your monthly utility bills and change your habits to cut these costs.
Lessen or Stop Eating Out
If you're a food lover, you might like going out for lunch or dinner more often. Watch how much you are spending on dining and eating out each week. Better check your bank statement and see how much you have spent on eating out in the last week or month. You could have saved this money for holidays. It's never too late to save money. Another best way to increase your holiday budget is to stop eating out. Don't waste the rest of your night meal, preserve it for your lunch break. Cook at home instead of heading to restaurants.
Compare Prices Before You Shop
Another good way to save money is by comparison shopping. Always look for a discount coupon before buying something. Remember to compare prices so you can buy a product at the most reasonable and economical price. You can also set sale alerts at your favorite shopping websites. Use Western Union for sending money online to all the major banks. Whenever you save money on a purchase, transfer it to a separate holiday fund. This tip can help you save some extra cash for those last-minute purchases you have to make for holidays such as gifts, party items, food, and other items.
Sell Your Stuff
You can consider selling unnecessary items and other stuff you own. Holidays are a good reason to unload the items you don't need anymore, and most importantly, make money out of them. You can use social media platforms to connect with local community members for selling your belongings. You can easily find websites and apps that can help you sell your gently used clothes and other stuff. Therefore, selling your old stuff is a simple and efficient way to make money.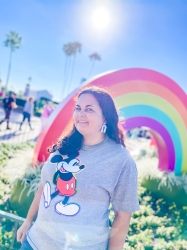 Latest posts by Krystal | Sunny Sweet Days
(see all)