4 Eco-Friendly Bamboo Products to Add to Your Home
If you've been making an honest effort to be a more environmentally conscious member of society, you've probably noticed some intriguing bamboo products available on the market today. While most people may recognize this plant being traditionally used for home décor, furniture, tools, construction materials, musical instruments, and of course, panda food, it is gaining more popularity for another reason. This strong, fibrous, versatile plant is being hailed as a more earth-friendly component for many common household products that you may want to add to your home if you're looking to help the environment or even just want a more natural vibe in your home.
1. Fabrics
Many people may be surprised to discover that the tough texture of bamboo can be transformed into soft, environment-friendly products such as towels, sheets, clothing, and pillows. You can typically find these specialty items, such as Cariloha Bamboo bath sheets, online or at a specialty retailer in your own town. While these items aren't typically thrown out on a regular basis, it's good to know that when it's time to replace them, they leave less of an impact on the environment.
2. Toilet Paper
When seeing the mighty stalks of bamboo towering overhead in their natural environment, it's hard to believe that it could be used to create something as soft as toilet paper. While it's not quite a mainstream item just yet, it can be a welcome addition to any home looking to incorporate more sustainable products. Thanks to bamboo toilet paper, there are more alternatives to traditional toilet paper that relies on the harvesting of millions of trees annually.
3. Toothbrushes
If you value your dentist's advice, you'll listen and toss out your old toothbrush when it gets worn out or well before it hits the three-month mark. This is because the bristles in old toothbrushes become worn, ineffective, and over time can harbor harmful bacteria. While changing out your toothbrush is good for your hygiene, it's not the best for the environment considering that many toothbrushes are made from dense plastic that cannot be recycled. Thanks to bamboo toothbrushes, you can feel better about switching up to a fresh brush a few times a year.
4. Straws and Utensils
Many environmentally conscious consumers have become more aware of the impact of single-use plastics on the planet. If a single person uses a set of disposable cutlery plus a drinking straw for each meal or snack multiple times a day, one can only imagine how much waste could build up over time with more people doing this. Because of this, some people suggest bringing along your own eating utensils to help cut down on waste. Since treated bamboo is strong and relatively inexpensive, it makes an ideal alternative for plastic disposables, and won't be as damaging to the environment when it needs to be replaced.
Helping the environment doesn't have to be a big chore, but instead can be done with everyone taking small steps and doing their part. Whether you decide to simply change out your disposables or do an entire bamboo-overhaul for your home, you can feel better using a high-quality material that's better for the world.
Home Decor Ideas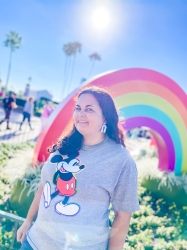 Latest posts by Krystal | Sunny Sweet Days
(see all)