3 Businesses that You can Start at Home
Not all businesses were started in an office, and you might be surprised to know how many billion-dollar MNCs started in someone's parent's garage! Some of the small business ideas we have for you are best started in a homely environment. If you don't believe that just yet, wait till you get through reading this small list of possibilities.
Daycare
If you are thinking of starting an in-home daycare business, note that many parents prefer leaving their small children with real-life parents, in a homely environment. Even children prefer going to a friendly home that they can feel safe in, rather than going to a huge, commercial daycare center. The effect is psychological and when it comes to dealing with young children and their anxious parents, it's all about that feeling of safety and mental peace.
It adds that much-needed emotional touch to a job that's not just about business. However, daycare centers are still technically businesses, and you can certainly turn a good profit from your in-home venture. You will need to apply for a business license, create a business plan, get insurance, and hire a few trained employees to help you with everything. Check to see all the costs involved with proper daycare insurance coverage.
Translation
What do you need an office for, if you can do your job better from the convenience of your own home? The pandemic has taught us well about the vanity of maintaining unnecessary office space and as a translator, you will come to realize the same thing. It should be obvious that you or at least a few employees under your guidance should have an excellent hold over English and at least one other language.
It's perfectly possible and quite profitable to manage your employees via a remote network, rather than paying rent for office space. Some of the most in-demand languages in 2022 for translation services are:
German
Spanish
French
Arabic
Japanese
Mandarin and Cantonese
Writing
Writing jobs are always available because without a written language, almost everything would lose meaning online. From website content and blog posts to research papers and marketing content, the opportunities here are virtually limitless online for proficient writers. However, if you wish to turn it into a veritable business venture, additional skills will be necessary that go much beyond just your ability to write well.
You will need to find, convert, and maintain clients, while also managing the numerous writers who will be working under your company's name. The best part is that you can do it all from your home, thanks to the advances made in modifying remote office environments. If you can hire a few multilingual translators to help you land international clients from foreign nations as well, the writing business can truly prosper into a medium-sized enterprise.
A home office comes recommended for both translation and writing businesses because a separate space will be needed to focus on everything that the jobs entail. Always maintain at least two high-speed internet connections, properly fitted with two routers.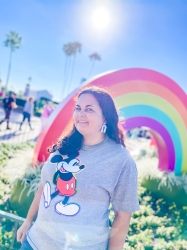 Latest posts by Krystal | Sunny Sweet Days
(see all)