If you're feeling frustrated with your 9 to 5 grind or are ready to celebrate a special occasion (like a birthday or graduation!), you might need to plan a camping adventure. Budgeting for a camping trip is friendly on the wallet, and it is a great way to enjoy the outdoors with your family. Forget technology and wifi. Great family camping getaways are simple to plan and can be very cost-efficient. Nature is EVERYWHERE (perhaps even in your backyard!), so you don't have to drive too far to enjoy the scenery. Whether you decide to hit a national park, a local campground, or pitch a tent on your own property, these camping tips will help you ensure a great getaway!
Basic Camping Tips
Plan. This is the part that is always most fun to me! Call a family meeting to decide where you want to go and WHEN. Depending on your budget, you can load up the car with tents and sleeping bags, pull a camper, or rent an RV. If you have never gone camping before, immerse yourself in the idea of camping first. Try visiting a weekend campsite to get a feel for it. Learn how to cook over a fire and share your space with your wildlife friends. Once you've mastered the basics, you'll be ready for a more rustic experience.
Activities. Many campgrounds have activities such as pools, playgrounds, fishing holes, or even a place to go boating. Check your local listings and make sure you're packed for what is available. Without the comforts of home (or the iPhones and iPads!), you will soon realize that there are TONS of things to do like swimming, hiking, looking for butterflies, searching for fossils, and using your imagination. One thing that we like to do is go geocaching, and campgrounds are always FULL of geocaches!

Enjoy. Don't forget that you will be "roughing it," so pack accordingly. Bring plastic dining utensils, sleeping bags, pillows, and extra clothes. Pack the food that you know you will eat and enjoy, but be sure to have a little extra. IF you're bringing meat and dairy, make sure to have ice and a hefty cooler. If you want to bring cans, don't forget to pack a can opener! This goes for wine bottles too.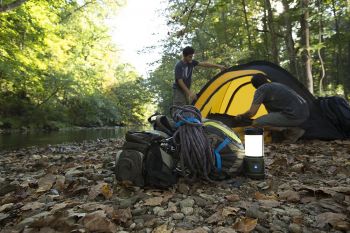 You can also ensure comfort by bringing a few extras for your campsite. We always have lanterns, and Thermacell Trailblazer and Scout Camp Lanterns provide hours of bright light and proven protection from mosquitoes, black flies, and other biting insects. This is CRUCIAL for us here in Florida! Thermacell products are effective in warding off biting insects. The repellent creates a 15 x 15-foot zone of protection against mosquitoes, black flies and other flying insects. Thermacell products have been recognized by leading entomologists and outdoor writers as the solution to making outdoor activities enjoyable.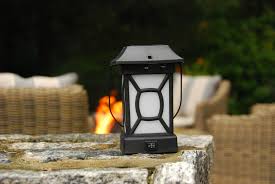 My readers get to save! 20% off Thermacell Products! – Use code "FamilyGuide2016" at checkout on Thermacell.com for 20% off your order of $40 or more!
It's important to be prepared when you're on the go this summer. Make sure to have a packing list and triple check it before you go. Fresh water is a major must, and don't stress the small stuff. Sunscreen, bug spray, and emergency health items are just as important too. You can stock up for camping supplies for a few dollars at your local dollar store! You can read my list here!
Free Organization Toolkit
Join Sunny Sweet Days, my FREE online community to stay in touch for busy women! We talk about organization, home decor, health and wellness, simplicity, time management and more.

Follow along as we cook, travel, and create! From easy recipes to fruity cocktails, Sunny Sweet Days is a place to enjoy a sweet escape. We hope to inspire busy, creative families to explore Florida beaches and theme parks while enjoying good food and saving money. We are based in Tampa, Florida.
Latest posts by Krystal | Sunny Sweet Days (see all)