14 Of The Best Coworking Spaces In Singapore And Their Prices
Coworking spaces have become an increasingly popular solution to achieving work life balance singapore these days and for many valid reasons. Coworking spaces generally charge on a monthly basis, and will usually cost less if you are just looking to use the space for a few hours a day, or a few times a week. The cost also depends on the location, where coworking spaces in the CBD area would generally be the most expensive. In this article, we talk about 14 of the best coworking spaces in Singapore, and how much it costs to work in one. The following list has been arranged in order of price per month, from the least costly to the most expensive.
Workbuddy
At a low price of $129 for five visits monthly or $299 for unlimited access to a hot desk, you can access over 30 coworking spaces city-wide. All of these workspaces follow the Government guidelines, providing a safe and flexible mid-point between office and home working. Workbuddy currently offers a free 1-week trial, and the membership can be canceled at any point in time. Contact them to enquire about team package perks!
The Workshop
The Workshop is located in Ang Mo Kio and charges just $220 for unlimited access to a hot desk, or $300 for a dedicated desk. While the location may not be as ideal as other spaces located in the central, the monthly rates are certainly very attractive. Small companies can rent the workpod for $650 monthly, where the workpod can be used as a studio or house up to six pax.
Cospace Park
While it is located all the way in the West with the nearest MRT being Kent Ridge, Cospace Park is another affordable option that charges just $250 for a hot desk. Teams of four to six can rent the private office space for $400 per pax. The membership gives you 24/7 access and various perks including networking events, classes, and coupons.
The Working Capital
The Working Capital is housed in a majestic historical building at Keong Saik Road and is one of the nicest spaces when it comes to lifestyle facilities. At a price of $255 upwards for a hot desk, $700 upwards for a dedicated desk, and $760 upwards per pax for a private and lockable office, you can enjoy facilities like their in-house cafe, rooftop member's bar, magazine library, and partake in their abundant networking activities.
One Space
One Space is a four-minute walk from Ubi MRT, which can be accessed with a day pass of $30, or from $300 monthly for a hot desk. For a dedicated desk, you can pay $450 upwards, or pay $1500 upwards for a private studio. The space is rather small and basic, but you get a business address, pantry access, high-speed internet, and printing facilities.
The Work Project Capital Tower
Formerly known as Collective Works, The Work Project is located at five locations including Promenade and Shenton Way. Their hot desking prices have dropped to $395, while the price of a dedicated desk has risen to $765 upwards. Users can access business-grade internet housekeeping, a gourmet pantry, as well as free meeting rooms. To give it a try, you can pay for a day's pass price of $45 upwards.
JustCo
JustCo has spaces in 18 very central locations. At $398 for a hot desk, $750 upwards for a dedicated desk, or from $800 for a private office, JustCo is a nicely decorated space that even has an in-house barista for your caffeine fuel and recreation facilities such as a pingpong table and arcade.
The Hive NBR
The Hive is located in a conserved shophouse unit at Clarke Quay and offers special rates for entrepreneurs below age 23, startups, and companies in the early stages. Try the hot desk out with a day pass for $30 or a ten-day pass for $210. The monthly rates for a hot desk and dedicated desks are $398 and $450 respectively and $600 for a private office for a minimum of two pax.
Level3
Level 3 is a coworking space located in the West/South area in the Mapletree Business City. At a price of $400 and $650 for a hot desk and dedicated desk respectively, the membership offers useful services such as access to Unilever Foundry's programs and pro-bono consulting, F&B discounts, and gym membership. Those looking for a hot desk just once monthly can pay a fee of $100 to be a Community Member. Teams of four to six can rent the team suite for $3000 upwards.
Found8
Found8 charges monthly rates from $490 for a hot desk, from $690 for a dedicated desk, and from $731 per pax for a team space, where members will have access to perks like networking events, global affiliates, workshops, and more. Try out their lifestyle amenities with a day pass for $60, or the ten-day per month package for $390!
WeWork
As the biggest coworking chain in Singapore, WeWork has 12 locations islandwide of differing sizes, where the smaller spaces allow only hotdesking. WeWork is accessible 24/7 and is fitted with basics plus perks like napping pods, private calling booths, and bike storage. Prices start at $490 and $530 for a hot desk and dedicated desk respectively, and up to $3300 for a private office.
One Bridge Plus
Formerly known as The Bridge, One Bridge Plus is located near Kent Ridge MRT, with hipster-style spaces filled with abundant meeting rooms. Users get 24/7 access and credits for booking the rooms, and monthly rates are $550 for a hot desk and $688 for a dedicated desk.
Trehaus
Trehaus is located at North Bridge Road and is unique with its dedicated child zone, where you can send your young for the enrichment programs and keep them occupied. Monthly rates are $580 and $880 for a hot desk and dedicated desk respectively or $3200 upwards for a private office.
The Great Room
The Great Room has locations in Raffles Place, Promenade, and Orchard, and is super fancy with luxurious furniture, modern meeting lounges, and offers perks like social networking events and free flow coffee, among others. It costs $750 upwards for a hot office, or from $2500 for a dedicated office.
Conclusion
In all, coworking spaces are a great alternative for those that work from home, and for the young entrepreneurs that lack the capital to rent out an entire office. Depending on your needs and convenience, check out which of these options can best suit you!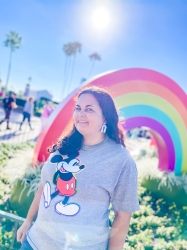 Latest posts by Krystal | Sunny Sweet Days
(see all)