10 Uses for Patchouli Oil
Patchouli oil seems to be one of the most commonly used and recognizable essential oils, with its rich earthy smell and organic notes. While it is often an oil associated with "hippies" you will find that it isn't just for the free spirited, but actually has beneficial properties that everyone can use. Take a look below at 10 uses for patchouli oil that you can try, right in the comfort of your own home.
1. Alleviate allergies. Apply two drops of patchouli oil to the chest to help build up your immune system and banish allergy symptoms you are experiencing.
2. Reduce anxiety. Place a drop of patchouli oil in your palm and inhale deeply. Allow yourself to relax and let the scent of the oil ease your anxiety and help you feel as ease.
3. Soothe your scalp. Help nourish your scalp as well as provide dandruff control when you massage two drops of patchouli oil into your scalp. You can rinse if the scent is strong, if not, go ahead and leave it to sit.
4. Deodorize. Apply two drops of patchouli oil under each arm to act as a deodorant. Many people enjoy adding a drop of a citrus based oil as well to lessen the scent and make it feel nice and fresh.
5. Banish headaches. Patchouli can be added to any headache blend. Just use it by massaging onto the temples. Massage it onto the neck if you think the headache is a tension or stress headache.
6. Soothe bites. Take the itch and swelling out of insect bites when you add a drop of patchouli oil to them. It will also help ward off any infection.
7. Prevent bug bites. Apply a drop of oil to each pulse point before going outdoors. The oil will help keep mosquitoes, gnats, and other bugs from taking a nibble.
8. Soothe stress. Keep a bottle of patchouli oil in the car or office to inhale when stress sets in. If the scent is too trong for you feel free to mix it with other more pleasing citrus scents.
9. Sleep well. Since patchouli oil is so effective for reducing stress and soothing anxiety, use it to achieve a better night's sleep. Inhale a drop before going to bed to help your mind know it is time to switch gears.
10. Soothe skin. Skin will love the nourishment that patchouli oil offers. It can be added to any lotion before use to help nourish more effectively.
Patchouli oil can really be for everyone! Give these uses for patchouli oil a try and see how practical it can be.
My Favorite Essential Oils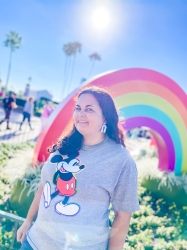 Latest posts by Krystal | Sunny Sweet Days
(see all)