10 Uses for Frankincense Oil
Frankincense is by no means a newly discovered oil, as it has been around for centuries. You may recognize the scent as it is often an oil used in church and religious ceremonies, as it is an oil often mentioned in ancient religious texts. If you are looking for ways to use frankincense oil in your own home, take a look at these helpful suggestions below! You will find 10 uses for frankincense oil that anyone can try.
1. Soothe arthritis. You can add frankincense oil to your massage lotion and apply it directly to areas where arthritis is an issue. For overall aches, you can try diffusing the oil into the space.
2. Find balance.To feel more balanced and at ease, try diffusing frankincense oil into your space. Or, place a few drops in your palm and inhale.
3. Breathe easier. You can breathe easier and help lessen the symptoms of respiratory illnesses when you inhale frankincense oil. Breathe easier by diffusing the oil in your space for quick relief.
4. Lift your spirits. Frankincense oil can give you a feeling of overall well being and content when inhaled. If you are feeling down, try diffusing it or place it in your palms and inhale.
5. Find immune system support. Help boost your immune system during cold and flu season when you apply a few drops to your chest.
6. Keep infection at bay. You can apply a dab of frankincense oil to cuts or injuries where infection is a threat. It will help keep the area clean which can promote healing.
7. Reduce inflammation. If you are experiencing inflammation, apply 2 drops of oil to the affected area. It will help reduce the inflammation and leave you feeling more comfortable.
8. Reduce the appearance of scars.You can help soften scars when you apply a few drops of frankincense oil. This will help reduce their appearance.
9. Wrinkles. Just like with scars, frankincense oil can soften wrinkles which will in turn lessen their appearance and leave you with clearer, more radiant skin.
10. Improve your memory. Inhale a few drops of oil when you are feeling forgetful. When you want to remember something, repeat the thought to yourself and inhale. This way your mind associates the thought with the scent.
As you can see, frankincense oil has quite a few beneficial uses! Grab a bottle of oil and give these uses a try. You are sure to see some great results.
My Favorite Essential Oils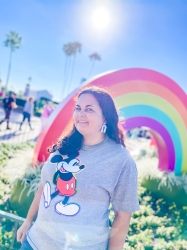 Latest posts by Krystal | Sunny Sweet Days
(see all)