10 Proven Ways to Increase the Value of Your Home
It's often the case that homeowners wait until they have imminent plans to list their properties to make improvements that could increase the values of their homes. That's a mistake. It makes far more sense to make renovations and improvements over time while the family is still living there so they get the chance to enjoy them, too. Read on to find out about ten home improvement projects that will increase a property's value while simultaneously making it a more pleasant place to live for the current residents.
1. Build an Outdoor Kitchen
New kitchens from RTA Outdoor Living allow families to take full advantage of their yards. This year, Americans have gotten used to socializing outdoors, and many of them have been pleasantly surprised by how enjoyable it is to be out in the sun, appreciating nature, alone or with loved ones. Outdoor kitchens make the experience even better. They're just as good for hosting parties as they are for spending the night at home with the family enjoying a warm summer night, and future homebuyers will be sure to see the value in them.
2. Convert the Basement
In New England and many other areas of the country, basements are a dime a dozen. Most of them aren't very pleasant places, though. They're cold, drafty, poorly lit, and often quite damp. At most, the typical unconverted basement houses washing machines and dryers and perhaps some stored belongings that are not susceptible to moisture. Converting the basement into a fully functional living space will put it to good use, giving current residents more space. It can also increase the property value by up to 30%.
3. Consider a Kitchen Extension
There's nothing worse than a cramped kitchen, so this room is often the first candidate for renovations. For property owners who have enough space and a little extra money to devote to home improvements, there's no need to stop there. Extending the kitchen to add some extra room can increase a home's value by around 15% when it's time to sell. In the meantime, it will come as a welcome change to anyone responsible for cooking family dinners or cleaning up after them.
4. Add a Loft Conversion
There are a few types of loft conversions. Roof light conversions require little structural work, and they're very cost-effective, so that's the best place to start brainstorming. Roof light conversions involve replacing one or both slopes with new structures that have steeper sides, essentially adding an extra story to the home that can be converted into a bedroom loft or additional living space.
5. Install a Sunroom
Sunrooms, also known as conservatories, combine the best of both worlds by bringing the outside indoors. They feature insulated windows to let in plenty of light while keeping the winter cold at bay, creating a space where residents can go to take in the sun at any time of the year. It's easy to see why prospective buyers will pay a premium for homes that have conservatories. Conservatories are also a must-have feature for anyone who loves gardening and lives in cooler climates since they will give residents a place to put those frost-sensitive plants in the winter.
6. Improve the Landscaping
Visitors, neighbors, and, of course, prospective buyers all form first impressions of a home-based not on its interior layout, but on its landscaping. Improving the property's curb appeal by replacing a drab, boring lawn with more visually appealing trees, shrubs, and well-placed flower gardens can go a long way toward increasing its perceived value. Try to choose native plants that will be easy to care for and create a design that offers plenty of visual appeal even in the off-season for maximum effect.
7. Open Up the Floor Plan
These days, open floor plans are all the rage. They make homes feel more spacious, improve visibility, and broaden interior design options for just about any space. If there are non-load-bearing walls that separate the living room from the kitchen, that's a great place to start. Keep in mind that removing load-bearing walls can increase the cost of the project substantially since it will require consulting a structural engineer and making more substantial changes. However, depending on the home's current floor plan, it may still be worth the extra expense.
8. Add a Second (or Third) Bathroom
Live in a multi-story home with just one bathroom? It's probably worth the expense of adding another one on the second floor. It may require substantial investment if the layout of the existing plumbing system is less than accommodating, but the current residents will appreciate the change and future buyers may be more interested, especially if they have larger families. If there's a half-bath on one floor, expanding it to include a tub or shower should be a relatively inexpensive remodel.
9. Convert the Garage
Have a two-car garage that sits empty while the family's sedan gets parked in the driveway year-round? Converting the garage into extra living space can increase the property's value by up to 15%. Garage conversions are less expensive than most homeowners think, too, especially for attached garages that have easy access to electricity and plumbing, so this renovation provides an excellent return on investment.
10. Turn a Single-Family Home Into Apartments
Have a ton of space and live in the city? Housing is in high demand right now, so buyers will pay a premium for rental properties with multiple separate apartments. Before committing to this kind of renovation, check the local housing market and think about the family's future in the home. If the kids have already moved out and parents are ready to downsize and move, anyway, now is a great time for an apartment conversion.
Final Thoughts
There are tons of benefits to remodeling a home, and many of the projects above are surprisingly inexpensive. Homeowners don't need to wait until they're on the verge of listing their houses to make necessary improvements that will increase their property values. Instead, they can make minor renovations throughout their time as homeowners that will eventually add up to a much better return on investment when they eventually choose to sell.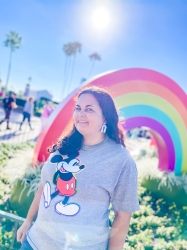 Latest posts by Krystal | Sunny Sweet Days
(see all)