The Top Travel Destinations to Enjoy the Sun, Sand, and Sea
Whether you're planning a summer getaway or a winter escape, there's nothing like spending some time at the beach. And while there are countless beautiful beaches around the world, we've rounded up our top picks for the best places to enjoy the sun, sand, and sea. From the powdery white beaches of the Maldives to the turquoise waters of Thailand, these are the ultimate beach destinations to add to your travel bucket list. Let's dive straight in!
Hawaii
There are plenty of reasons why Hawaii is one of the best places to go for sun, sea and sand – its stunning beaches, tropical landscape and laidback vibe make it a perfect destination for a relaxing vacation. But what really sets Hawaii apart as a beach destination is its year-round warm weather – making it the ideal place to escape the cold winter months. In particular, some of the best places in Hawaii to visit are Maui, Kauai and the Big Island, which all offer unique beach experiences. Maui in particular is perfect for surfers, with its world-famous waves at Lahaina and Honolua Bay and its gorgeous white sands. If you're looking for somewhere to stay in Maui, check out Maui Resort Rentals for the ultimate luxury vacation. In addition, Kauai is ideal for those looking to explore the island's stunning hiking trails, and the Big Island offers a more diverse range of activities, from Volcanoes National Park to snorkelling with manta rays. Whatever your perfect beach holiday entails, you're sure to find it in Hawaii. So, if you're looking for a sunny getaway this winter, be sure to add Hawaii to your list!
The Maldives
The Maldives is an archipelago of over 1,000 islands in the Indian Ocean, and it's home to some of the most beautiful beaches in the world. With its powdery white sand beaches and crystal clear waters, it's no wonder that the Maldives is a top destination for beach lovers. You can spend your days lounging on the beach, swimming in crystal-clear waters, or exploring the many coral reefs. For those who want a little more excitement, there's also windsurfing, kitesurfing, and diving. And of course, no trip to the Maldives would be complete without spending some time relaxing in a high-class resort. Whatever you decide to do, you're sure to have an incredible time in this paradise.
Thailand
With over 7,000 islands, Thailand is a paradise for beach lovers. From the world-famous beaches of Phuket to the quieter shores of Krabi, there's something for everyone in Thailand. And with its turquoise waters and breathtaking jungle landscapes, it's easy to see why Thailand is one of the most popular travel destinations for not only fun, but also sun sea and sand. You can research cars and find which of these shops can help you out on your trip.
Bora Bora, French Polynesia
Bora Bora is an island in French Polynesia and is well known for its stunning beaches. With its azure waters and lush vegetation, Bora Bora is a true paradise. Here, you can stay in fantastic overwater bungalows on resorts, which makes for a truly perfect way to relax and enjoy the incredible views of the ocean.
Costa Rica
Costa Rica is a country in Central America located between Nicaragua and Panama. It's best known for its famous rainforests, adventure activities like zip-lining and whitewater rafting, and obviously, its beaches of course! Costa Rica is a popular destination for eco-tourists and adventure seekers alike.
Mexico
Mexico is a country located in North America. It's best known for its ancient ruins, stunning beaches, and vibrant culture. Some of the best beaches to visit in Mexico are Puerto Vallarta, Tulum, and Cancun. Each beach has its own unique vibe and there is something for everyone to enjoy. Puerto Vallarta is known for its dramatic cliffs, crystal-clear waters, and stunning sunsets. Tulum is a perfect place to relax and enjoy the incredible views of the Caribbean Sea. And Cancun is a party town with many activities to keep you busy day and night. So, whether you're looking for a place to unwind or party hard, Mexico has the perfect beach for you!
Rio de Janeiro, Brazil
Rio de Janeiro is one of the most vibrant cities in Brazil, and it's also home to some of the best beaches in South America. From the world-famous Copacabana Beach to the quieter Ipanema Beach, there's something for all kinds of beach personalities in Rio.
Pack Your Bags!
So, there you have it! A few of the best places to enjoy the sun, sea, and sand this winter. Whether you're looking for a luxury getaway or an adventure-filled vacation, there's sure to be a beach destination that's perfect for you. So, what are you waiting for? Start planning your trip today!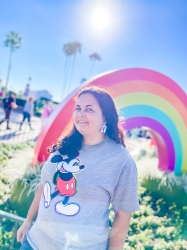 Latest posts by Krystal | Sunny Sweet Days
(see all)