Looking for a holiday cocktail with a bit of a bite? You're going to LOVE this peppermint fire cocktail!
Combine Fire Whiskey (or Fireball) with Smirnoff Peppermint Twist for a refreshingly crisp cocktail with a bit of a fierce flavor! Mint and cinnamon candies are fun garnishes, and crushed ice makes every drink more fun.
In a cocktail shaker add Jack Daniels Tennessee Fire Whiskey, Smirnoff Peppermint Twist, mint syrup, cinnamon candies and ice cubes. Use a mason jar and a striped straw for a fun party drink!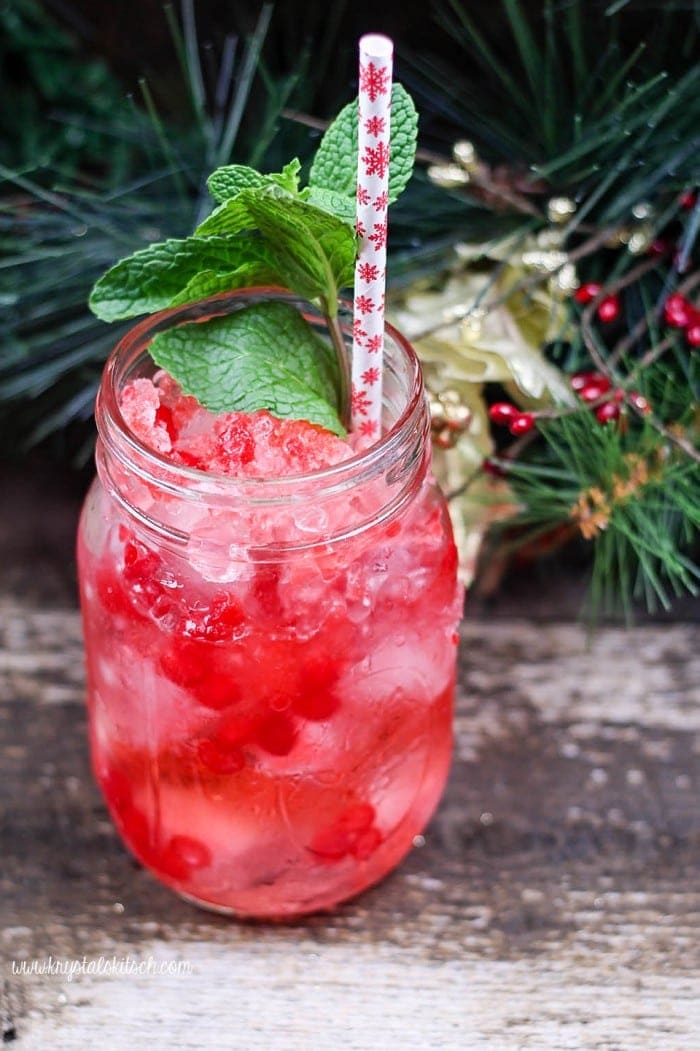 You could also use a fun flavored vodka besides peppermint if you can't find it during the middle of summer.
What's your favorite holiday drink?